It's heartwarming to see how the song has resonated with Diesel and his family, becoming a cherished favourite in their home.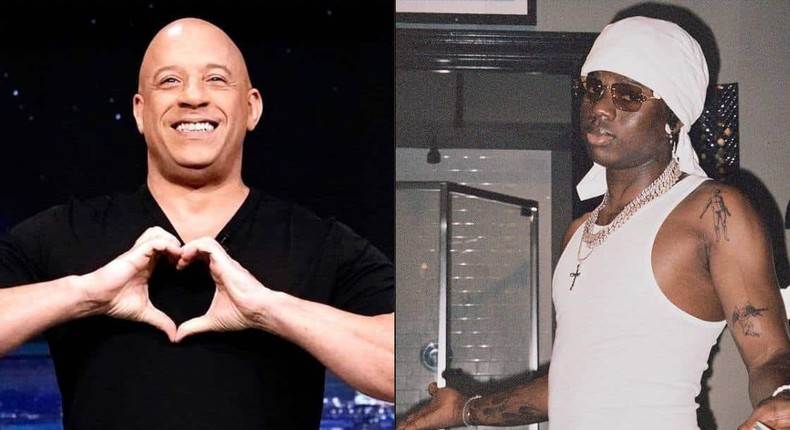 Hollywood actor Vin Diesel recently shared that 'Calm Down,' a catchy song by Rema, the talented Afrobeats singer, is currently his favourite track.
Diesel opened up about his musical preferences during an interview at the European Gala for 'Guardians of the Galaxy: Vol. 3,' an eagerly anticipated Marvel Studios film, held in Paris. The release of the second sequel to the beloved movie franchise is set for May 5.
When asked about his favourite song at the moment, Diesel revealed that his daughter had a significant influence on his choice, as she loves to sing Calm Down around their home.
"I have to say this. My daughter Pauline, who is eight years old runs around the house, going 'Calm Down, Calm Down'. You know Rema?" he said.
Rema's hit song Calm Down was initially released as a single in February 2022, and it quickly became a standout track on his debut album, 'Rave and Roses'. In August of the same year, Rema teamed up with Selena Gomez, the renowned US songstress, for a remix of the popular song.
Since its release, "Calm Down" has gained widespread popularity, accumulating millions of streams on various music platforms. The song's catchy beats, captivating lyrics, and the collaboration with Selena Gomez have contributed to its success, earning Rema further acclaim and recognition in the music industry.
In addition to its commercial success, Calm Down also made history by becoming the highest-charting Afrobeats song on the prestigious Billboard Hot 100 chart.
The song also caught the attention of former US President Barack Obama, who included it among his favourite songs of 2022. This recognition from such a prominent figure in the political and cultural sphere speaks to the song's widespread appeal and cultural significance, further cementing Rema's status as a rising star in the music world.
JOIN OUR PULSE COMMUNITY!
Our newsletter gives you access to a curated selection of the most important stories daily.
Welcome to the Pulse Community! We will now be sending you a daily newsletter on news, entertainment and more. Also join us across all of our other channels – we love to be connected!
Unblock notifications in browser settings.
What's your reaction?