Last year, Billboard sounded the alarm about the decline of music's best-performing genre – Hip-Hop. The publication reasoned that though it remained enormously popular, Hip-Hop's dominance was noticeably waning – a fact backed up by the data. In response, Spotify's Creative Director and Head of Urban, Carl Chery, said he's "concerned." 
Putting it succinctly, he believes that the genre's "magic is gone."
Though not as popular as Hip-Hop, Dancehall music could be in a similar predicament. Whether proponents of the genre wish to remain in denial or are choosing to be uncharacteristically pacifist, Dancehall music has declined, while Afrobeats revolutionized the global music scene.
When Burna Boy, Tems, and Rema showed up at the Vivint Arena in Salt Lake City on February 19, the Afrobeats trio did so as headliners for the NBA's All-Star Game Halftime Show. That decision by the league, to have an all-Afrobeats ensemble anchoring its equivalent of the Super Bowl Halftime Show, was a calculated and low-risk move by the multibillion-dollar association. It was also a moment of well-earned validation for the West African art form. 
And, there's been quite a few of those lately.
Just last year, YouTube pursued a collaboration with Ghanaian music festival Afrochella (think Sumfest), after noting the smashing and trending success of some of Afrobeats' biggest stars on the platform. Davido's If, Burna Boy's Ye and Tekno's Pana each surpassed 100 million views in 2022, and the subsequent collaboration proved another crowning moment for the genre, and for Tuma Basa, YouTube's Director of Black Music and Culture. He explained that it was "beautiful to see" music lovers enjoying the works of Wizkid, King Promise and Ayra Starr – all Afrobeats artists.
Then there was the unveiling of J. Cole's 2023 Dreamville Festival lineup, which features Usher, J. Cole, Drake, and Afrobeats superstar, Burna Boy, as the show's headliners. All that while one of (Dancehall) music's most iconic and successful artists of all time – Sean Paul, will feature on the bill as one of the opening acts for Usher.
To be frank, for one as legendary as he is, Paul has good reason not to be concerned about the hierarchy of the festival's lineup. Dancehall music, however, ought to be. Its obscurity on the list is a microcosm of its current position in music relative to its West African cousin – Afrobeats.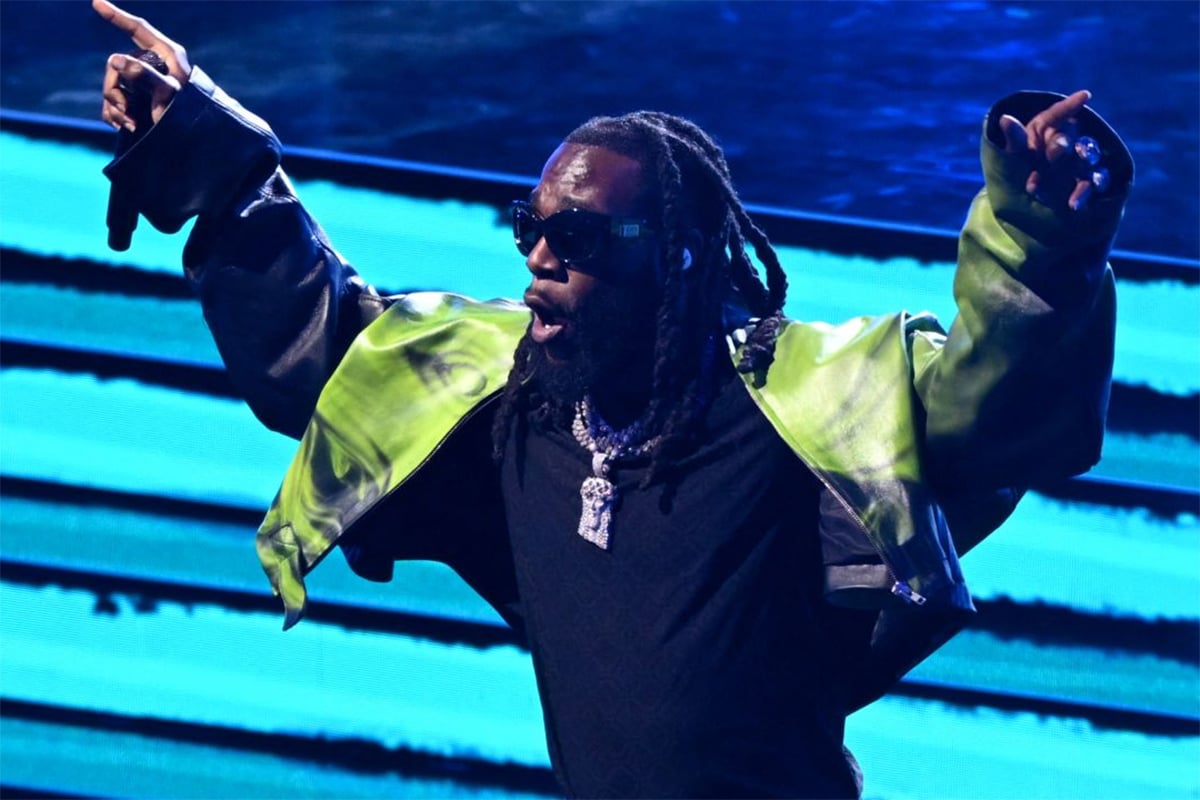 Increasingly though, that may not matter as much. Contemporary Dancehall appears to have found contentment in its pyrrhic victories. 
In 2022, Paul and Burna Boy met on stage at the Reggae Lake Festival – a show Paul headlined in Amsterdam. Later that year, singing nothing but praises for Afrobeats, Paul did an interview on Hot 97 with Ebro, reiterating his position on the genre.
"Afrobeats' got the hotspot right now, and I'm loving it," he said. "Like seeing artists on the road, like Davido, I see him and he's telling me how I influenced him… and it's like a full circle thing, you know I mean."
Unfortunately, because genres continue to jostle for dominance, the recognition of influence is rarely rewarded in any meaningful way in that fight. That's a truth Hip-Hop artists know all too well.
Billboard explained that though genres like Country, Rock, Pop and Latin are undeniably influenced by Hip-Hop, "their wins don't count towards Hip-Hop's market share."
Consider Burna Boy's 'Five Fingers of Death' performance on Sway in The Morning in 2019. While it honored his roots as an Afrobeats artist who is especially familiar with Dancehall, anyone tasked with identifying whether that performance was uniquely Dancehall or Afrobeats would be hard-pressed to do so. That confusion became immediately apparent as viewers were quick to describe the style as Afrobeats, rather than, more accurately, a hybridized version of Dancehall interspersed with the West African sound.
And that's not to say Afrobeats isn't its own thing. In fact, it's because it's its own thing why Dancehall's continued descent is as infuriating as it is to people who know the genre's potential.
Afrobeats made its bones while Dancehall chased Hip-Hop's elusive shadow. The result of that? A wave of new artists inadvertently neglecting the roots of the very genre that gave birth to Hip-Hop, all while specializing in a noticeably inferior derivative of the North American art form – Trap Dancehall. Unfortunately for its practitioners, it hasn't yet proven to be nearly as popular as the thing it rejects, and is nowhere close to the thing it's trying to be.
That unfortunate identity crisis has brought one thing into focus – that Dancehall music's decline on the global scene, heralded by Afrobeats' simultaneous and meteoric ascension, hardly seems to be a coincidence.
In January, when Dancehall veteran Mr. Lexx attempted to explain why Afrobeats was winning and Dancehall wasn't, his Instagram post stirred up a passionate debate with Dancehall songbird and lyricist, Tanya Stephens.
Mr. Lexx's post read: "Dear Jamaican music industry. Afrobeats genre is winning because 90% of their music is about feel good and partying, while 90% of our current output is about violence, scamming and lewd uncensored sex. #thatsall"
Stephens took him to task about the perspective, which others described as "misdirected." She explained in part: "Let's have an honest conversation instead of this them vs us foolishness. And for goodness sake, please stop positioning Afrobeats as our winning nemesis. We didn't all make feel good music."
The rest of the These Streets singer's arguments hinged on Lexx's position being repetitive and archaic, emphasizing that the perceived disparity between Afrobeats' current performance and Dancehall's rests almost entirely on fan support and sales.
It's a view that has also enjoyed support from other figures in Dancehall. Bugle, known for his hit song, Nuh Compatible, threw his weight behind that perspective in a ZIP FM interview last year.
He had reasonably explained then: "It hard fi mek even dah kinda comparison deh.  Cause when yuh look pan di amount a people weh subscribe to Afrobeats music, is a continent yuh nuh (compared) to a country with three million people.  How do you make that comparison?"
He further reasoned that the very idea of comparing Afrobeats and Dancehall was unfair. 
Is it though?
While population size offers some insight into a genre's potential, the correlation between it and that genre's success isn't as intuitive as most may believe. In fact, Jamaica and its creations – Reggae and Dancehall, are shining examples of that. The idea that an island nation of roughly 2.8 million people holds the sway it does – or once did – on the global music scene pokes quite a few holes in the unofficial theory of "population size = extent of success."
A more modern representation of that can be found in Sean Paul's career.
CertifiedStreams.com in 2022 reported that the Dutty Rock singer had been the Caribbean's biggest Spotify earner. Over on YouTube, Paul also proved to be the most-streamed Jamaican Reggae/Dancehall artist for that year. 
Of the over 1.2 billion global views he recorded, Jamaica only accounted for 2.5 million of them. Additionally, out of the top 100 countries to listen to Paul's music, Jamaica ranked 72 on that list. Yet, Paul remains one of the world's most marketable and profitable artists today, not just in Dancehall.
It is prudent, then, to presume that the extent of Afrobeats' domineering presence has a lot to do with more than its native market share.
It's doing something Dancehall music currently isn't, and it's working. As far as can be readily observed, Afrobeats is attracting some of the world's biggest stars, allowing the genre unprecedented access into the incredibly valuable North American market.
Selena Gomez, for example, one of the most influential figures in Pop music and Instagram's most-followed woman, with over 357 million followers, pursued a collaboration with Afrobeats star Rema on his hit, Calm Down. There's also Wizkid's Essence, featuring Tems, which did exceptionally well on its own. Following its success, it certainly didn't hurt to have Justin Bieber on the remix. Then there's Beyoncé, who has long been a part of the fold of mainstream juggernauts embracing Afrobeats. Her Grammy-nominated album, The Lion King: The Gift, which featured a number of Afrobeats artists and songs, proved just the latest example of how widely-pursued Afrobeats is.
Dancehall artists recognize the genre's rapidly rising stock too, and have even sought to capitalize on it.
Jada Kingdom finally made her debut on a Billboard chart – the Billboard US Afrobeats Song Chart – with On My Way, a collab with Scriptiid. Popcaan, Shenseea and Skillibeng also recently entered the chart following collaborations with Burna Boy, Fireboy DML, and Wizkid.
Last year, Dancehall legend Bounty Killer worked with Izy Beats on a remix of Afrobeats artist Pheelz's hit song, Finesse.
While that list is far from exhaustive, it at least highlights Afrobeats' position as the shiny new toy now with incredible staying power.
Worth noting is the fact that Billboard's Afrobeats Songs chart was created two years after Billboard discontinued the Reggae Digital Songs chart.
Sure, Dancehall could opt out of the "competition for western gaze" – as used by Nigerian journalist and music critic Joey Akan, but keeping Dancehall as unfocused as it seems to be will only make the inevitable trek to the US market that much more unnecessarily difficult. In fact, there are grey spaces where significant success can be reaped without necessarily directly engaging the US market.
Charly Black, for example, found that blueprint with Gyal You a Party Animal, which initially made a killing in Panama and Costa Rica, which are known large-scale consumers of Dancehall music.
Pedro Guzman, Senior Vice President and Head of A&R for Aftercluv, Universal Latin America's 360 platform which caters to dance music, explained as much in an interview with Rolling Stone.
He shared: "It's a much more democratic world out there… You don't have to count on major markets like the US and UK to make a song global."
He recalled Aftercluv's efforts with Charly Black's Gyal You a Party Animal, stating: "Party Animal' started growing there, then went to Colombia, then Peru and Chile. We started working it in Europe, and it caught on. Then we did a remix with Daddy Yankee that also became huge." Ultimately, and with some degree of irony, the song eventually made it to the US, and reached No. 18 on the Dance/Electronic Song chart.
There's certainly no one way to get a respectable piece of the multi-billion-dollar pie, but Dancehall music's refusal to meaningfully reinvent itself, while Afrobeats borrows the best of the thing it's left behind, is frustrating for anyone concerned about the genre's future.
Afrobeats has its own troubles to figure out, such as how it will gatekeep its sound from inevitable exploitation. What is Dancehall music's current agenda? There seems to be no true consensus on that. Maybe that's where the solutions should begin outside of nose-to-the-ground hard work and consistency, seen in the likes of Shenseea and Skillibeng, among others.
Reggae music has already established its mandate – to inspire the world with its message of hope and togetherness. Bob Marley led that charge. What does Dancehall music define its mission to be? Who even makes that decision?
Dancehall music is here to stay. We know that much. But until it finds a way to achieve unity between its ambitions and its actions, Afrobeats will continue dominating spaces the two could easily share.