INEC has assured the labour party lawyers that the election materials would be made available to them.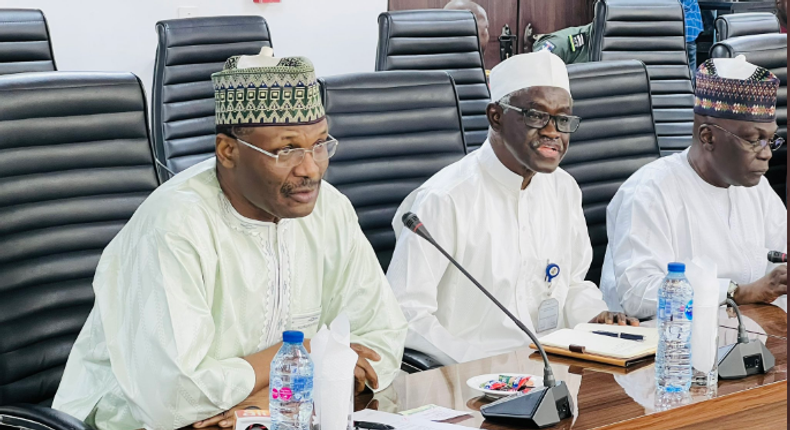 The Chairman of the Independent National Electoral Commission (INEC), Prof Mahmood Yakubu has assured the Labour Party's legal team that the commission would provide all the election materials it requested.
The party had on Sunday, March 12, 2023, vowed to mobilise its supporters to hit the streets if the commission refuses to grant its lawyers access to the February 25 presidential election documents.
The chief spokesman for the Obi-Datti campaign council, Yunusa Tanko, accused INEC of not complying with the court order to grant Obi and his party access to the certified true copies of materials used in the presidential election.
But during a meeting between the party's lawyers and INEC officials in Abuja on Monday, March 13, 2023, the electoral commission assured the lawyers that the documents would be made available to them.
"INEC has nothing to hide. Documents available at the HQ will be given immediately. We are meeting with Resident Electoral Commissioners today and we will discuss how other documents at the state level could also be made available to you speedily", Yakubu was quoted to have said.
Recall that the LP rejected the results of the election which produced the candidate of the ruling All Progressives Congress (APC), Bola Ahmed Tinubu as the president-elect.
Tinubu secured 8,794,726 votes to defeat Atiku Abubakar, of the Peoples Democratic Party and Peter Obi of the Labour Party who polled 6,984,520 and 6,101,533 votes, respectively.
JOIN OUR PULSE COMMUNITY!
Our newsletter gives you access to a curated selection of the most important stories daily.
Welcome to the Pulse Community! We will now be sending you a daily newsletter on news, entertainment and more. Also join us across all of our other channels – we love to be connected!
Unblock notifications in browser settings.