Igbokwe said the yet-to-be sworn in President will complete a two-term of eight years in office after which power will return to the North.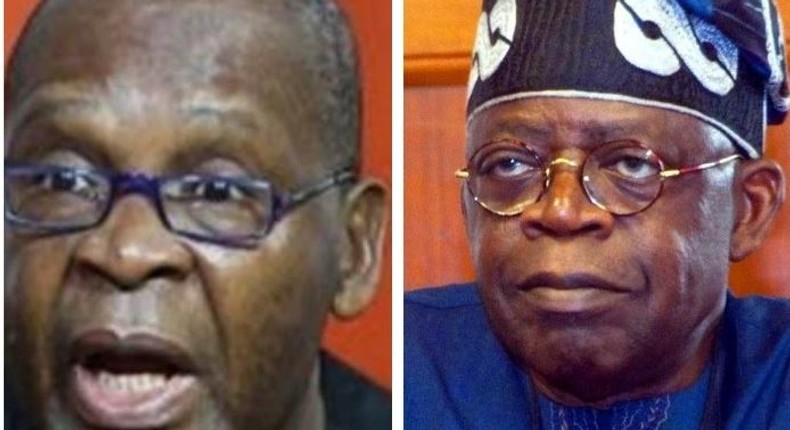 Lagos All Progressives Congress (APC) Chieftain, Joe Igbokwe, has boasted that the President-elect, Asiwaju Bola Tinubu, would rule Nigeria four eight years and hand over power to a Northerner in 2031.
Igbokwe's remarks may have come as a taunt directed at the people of the South-East region where he coincidentally hails from.
It all started from a Facebook post he made to canvass support for the re-election of Governor Babajide Sanwo, which attracted series of caustic remarks in the comment section.
In the build up to the just concluded presidential election, the issue of power rotation, especially micro-zoning of the presidency to the South-East occupied the front burner as some Nigerians believed the region was long-overdue to produce a Nigerian president.
However, while making a case for Sanwo-Olu, Igbokwe, who is also the Special Adviser to the Governor on Drainage and Water Resources, appealed to Igbos resident in Lagos to vote for APC as a form of reward for Tinubu's kindness over the years.
He claimed the President-elect and former governor of the state has always been a supporter of Igbo businessmen in Lagos, arguing that supporting Sanwo-Olu's second term bid would be a perfect reciprocity.
Igbokwe's post on Facebook read: "President-Elect ASIWAJU BAT is a good friend of the Igbo and he did his best for prominent Igbo businessmen and women in Lagos including me. This is payback time and we should do this by voting for GOV SANWO OLU en-mass on March 18."
Unsatisfied with the Abia State born politician's appeal, a user with the name Ejike Akunna quickly replied with a comment that apparently ruffled the fiery Igbokwe.
"Dash him your wife and daughters and enthrone him as your family deity. That'll be adequate payback," Akunna wrote.
In what can be best described a cutting retort, Igbokwe said, "When I see the level of despicable abuses and calling of names coming from the South East young people I run away with the thinking that we did not do our duties as parents. Shame has enveloped me from head to toes.
"Ejike Akunna jisieike, mark my words here: Asiwaju from 2023 to 2031 and another Northerner from 2031 to 2039. We will still be children of anger and children of hate and life goes on. We will be onlookers because we refused to play politics. Dazzol!!!"
JOIN OUR PULSE COMMUNITY!
Our newsletter gives you access to a curated selection of the most important stories daily.
Welcome to the Pulse Community! We will now be sending you a daily newsletter on news, entertainment and more. Also join us across all of our other channels – we love to be connected!
Unblock notifications in browser settings.