The SDP candidate is a former Attorney-General and Commissioner for Justice in the state.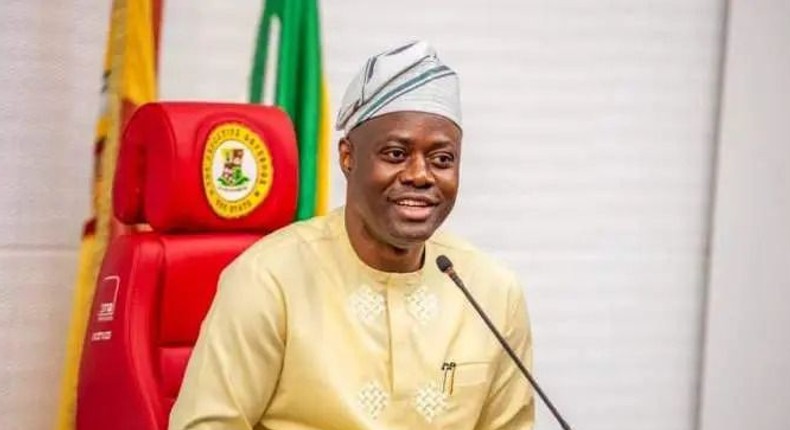 Social Democratic Party (SDP) governorship candidate in Oyo State, Michael Lana, has stepped down for the Peoples Democratic Party (PDP) governorship candidate, Gov. Seyi Makinde.
Lana announced his intention to step down at a news conference on Tuesday in Ibadan.
The News Agency of Nigeria (NAN) reports that the SDP governorship candidate's adoption of Makinde came after his party executives had adopted the All Progressives Congress (APC) governorship candidate, Sen. Teslim Folarin.
Lana, a former Attorney-General and Commissioner for Justice in the state, said he had informed the public that whatever step he would take would be determined by all the SDP candidates, especially those contesting for the House of Assembly.
"After several consultations, we resolved that the best thing for Oyo State right now is to align ourselves with a really progressive candidate," he said.
Lana said that they had consulted widely, talked with some national officers of the party as well as their supporters among the trade unions, traditional rulers, market associations and religious bodies.
He said that they were further motivated by an emotional statement by a 70-year-old woman who said Makinde paid her pensions promptly and took care of the aged during the COVID-19 pandemic.
"This is the trait of a person that has set out to write his name in history and ensure an uplift of the downtrodden in our state.
"After discussing with him, we decided that Makinde needs help from all capable hands within and outside Oyo State to achieve his dreams for our state.
"We have, therefore, resolved to inform all our teeming supporters to vote massively for Gov. Seyi Makinde of the PDP on Saturday, March 18 and get him elected as Governor of Oyo State," he said.
In his remarks, PDP Chairman in the state, Mr Dayo Ogungbenro, said that they were teaming up in the interest of the people of the state.
"Let me state that the PDP has gotten another garment. It is not that of thuggery but of good governance in the state.
"Some people are saying they will engage in thuggery and all of that in the election but we won't take that. So, we want the votes of the people to count.
"We don't want anyone to rig for us or any other person. Gov. Seyi Makinde has performed and we know the people will vote massively for him," he said.
Ogungbenro called on security agencies to do the needful during the election so as to ensure a hitch-free exercise.
JOIN OUR PULSE COMMUNITY!
Our newsletter gives you access to a curated selection of the most important stories daily.
Welcome to the Pulse Community! We will now be sending you a daily newsletter on news, entertainment and more. Also join us across all of our other channels – we love to be connected!
Unblock notifications in browser settings.