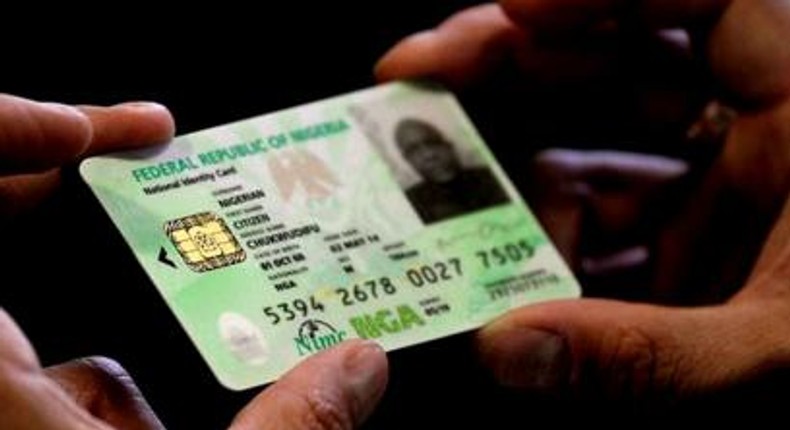 The Presidential Enabling Business Environment Council, PEBEC has called for a review of the ₦1000 charge for the integration and verification of the National Identification Number, NIN for passport seekers introduced by the National Identity Management Commission, NIMC.
The council, established in July 2016 by President Muhammadu Buhari and chaired by Vice President Yemi Osinbajo, was charged with removing critical bottlenecks and bureaucratic constraints in the Nigerian business environment.
The Presidential council called on the commission to review the newly introduced charge of ₦1,000 adding that the decision was not well received by stakeholders.
The statement which was issued in Abuja and signed by the Special Adviser to the President on Ease of Doing Business/PEBEC Secretary, Jumoke Oduwole read in part;
"PEBEC has taken note of the recent announcement by the NIMC on the introduction of a new charge of N1,000 for NIN integration and verification for each Nigerian passport applicant, with effect from April 1, 2023, and urges NIMC to review the new regulation through the lens of making it faster and cheaper to access government services."
The council further noted that while it welcomed the commission's plan to improve the quality of passport services through the verification of NIN, as stated by the NIMC, the decision to charge a fee for the process had not been well received by stakeholders.
Recall the commission had recently announced that applicants for the international passport who are resident in Nigeria were required to pay ₦1000 for the NIN integration and verification.
Applicants resident in other African countries would be charged $5.00 or its equivalent in that country's currency while applicants in non-African countries would be required to part with $15 or its equivalent in that country's currency.
JOIN OUR PULSE COMMUNITY!
Get our Top Stories delivered to your inbox
Welcome to the Pulse Community! We will now be sending you a daily newsletter on news, entertainment and more. Also join us across all of our other channels – we love to be connected!
Unblock notifications in browser settings.