Dancehall star Popcaan, who has been with Drake's OVO Sound since late 2018, says he'll become a free agent in the near future.
Without exposing too much, the St. Thomas native told Crack Magazine, in a spread published today (March 6), that: "I have so much music. The label can be weird sometimes. I love the label, but I don't like them…But I'll be independent soon."
While no one is sure what timeframe "soon" is, the Level Up deejay also promises another new album this year, even though his latest, Great Is He (GIHE), is still cementing in the minds of Unruly fans across the world.
The album — which was his third under OVO Sound — was released on January 27.
Popcaan, whose real name is Andrae Sutherland, said he's been urging his colleagues to move away from Dancehall's 'sporadic' singles-based riddim culture to a more cohesive presentation like GIHE.
"No one's doing it," he said. "I try to appeal to my Jamaican artists, telling all of them to put out more albums. People just see Jamaican music as singles."
GIHE, which featured Drake, Burna Boy, Toni-Ann Singh, and Chronic Law, debuted at No. 3 on the Billboard Reggae Albums chart, lower than the opening week debuts of his previous four studio albums. It sold 3,200 units during its first week of release.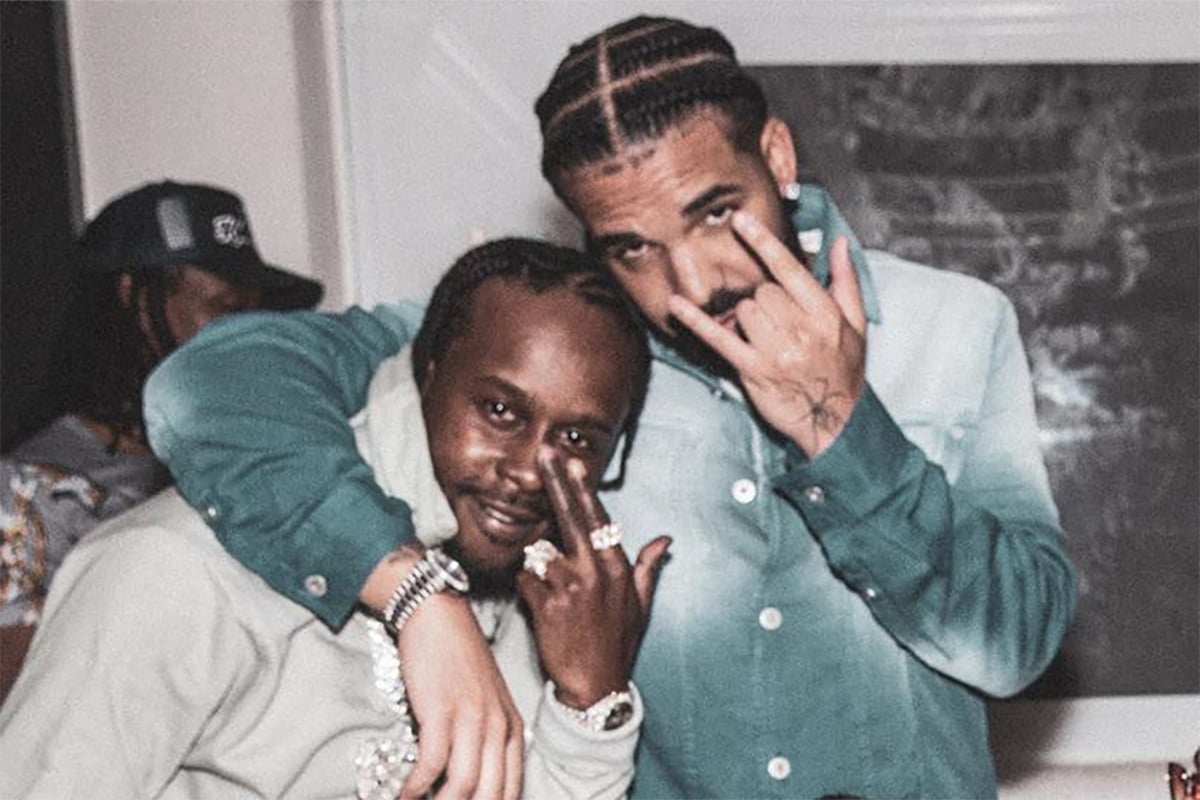 google.com, pub-6414436554687900, DIRECT, f08c47fec0942fa0
Elsewhere in the interview, Crack noted that Popcaan had taken great care in nurturing his international career. "I have to care," he is quoted as saying. "Because if I'm one of the biggest artists in dancehall music, I have to send the right product out into the world"
"If Popcaan puts out a certain kind of music, it's OK for anyone who follows Popcaan to do that too. So, I have to keep that standard."
Though he's collaborated with dozens of international artists, Popcaan and Drake are known to be like two peas in a pod. In a February interview dubbed 'Great Is He Album: A Conversation With Popcaan', the deejay once again sang Drake's praises and was evidently appreciative of the bond they had formed. 
"It's a link up weh happen through music. It jus' happen naturally because I remember when I sing Only Man She Want an my friends was showing me like Drake tweeted your music so then I did the FIXTAPE an' di man dem rinse da mixtape deh an' I had a concert here; it was my first time here an' den Drizzy invite mi to him OVO Fest an' den a after party an' dats where the whole family start off," he explained.
Great Is He was Popcaan's fifth entry on the weekly Billboard Reggae Albums chart since he began his music career in the late 2000s.
In 2014, he released his debut studio album, Where We Come From under Dre Skull's Mixpak Records.  It peaked at No. 2 on Billboard's Reggae Albums chart.
His sophomore album Forever was also done under the auspices of Mixpak Records, with production again being primarily handled by Dre Skull.  It entered the Billboard 200 chart at No. 171 and also peaked at No. 2 on the Billboard Reggae albums chart.
His third and fourth albums Vanquish and FIXTAPE, both released on OVO Sound, also debuted at No. 2 on the Billboard Reggae Albums Chart, just as their predecessors did.