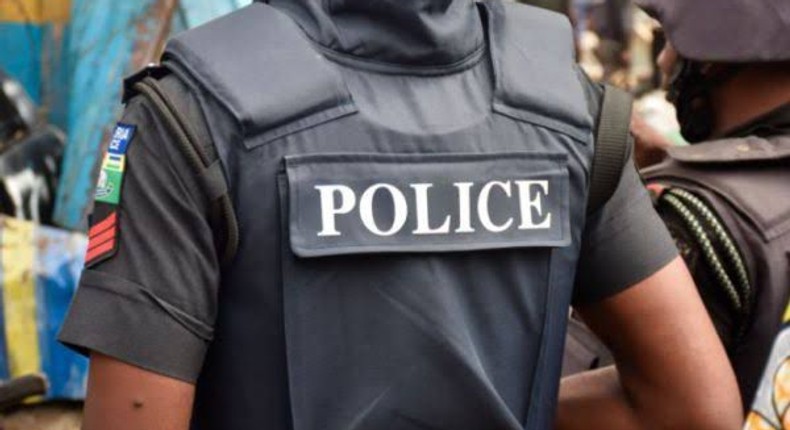 The trader reportedly passed away shortly after being released from police custody.
Policemen attached to the Ore Division of the Ondo Police Command, have been accused of torturing a man to death at a cell in their facility in the state. The man was said to be lodging at a hotel when the officers invaded the fun arena to arrest him and other lodgers.
It was gathered that following the raid, the policemen took the man and other arrested lodgers to their station, where they were detained, and reportedly subjected to traumatising tortures.
Things, however, went south when the policemen observed that the man was not feeling fine. Hence, they allegedly granted him bail after paying them a sum of ₦5,000.
"Every other person arrested along with the deceased was granted bail with ₦20,000 and the money was paid through a Point-of-Sale operator at the police station," a source familiar with the incident stated.
According to the source, after securing his bail, the man's family observed that he was complaining of severe pains all over his body. To rescue him, the source said the victim was rushed to a hospital, where he passed away as he was receiving treatment.
Ondo Police Spokesperson, Funmilayo Odunlami reacted to the incident but denied the allegation that the man died due to torture.
"The police command was informed that suspected political thugs were in town and lodged in different brothels within Ore and its environs.
"On the strength of this information, policemen attached to the Ore Division embarked on a routine raid of black/flash points and brothels fingered to be where some of the miscreants were lodged," Odunlami was quoted as saying as she revealed why the officers raided the hotel.
The police spokesperson maintained that the allegation was a ploy to smear the image of the command.
JOIN OUR PULSE COMMUNITY!
Our newsletter gives you access to a curated selection of the most important stories daily.
Welcome to the Pulse Community! We will now be sending you a daily newsletter on news, entertainment and more. Also join us across all of our other channels – we love to be connected!
Unblock notifications in browser settings.