Nollywood actresses, Kate Henshaw and Omoni Oboli has reported receiving threats as she prepares to cast her vote in the upcoming elections.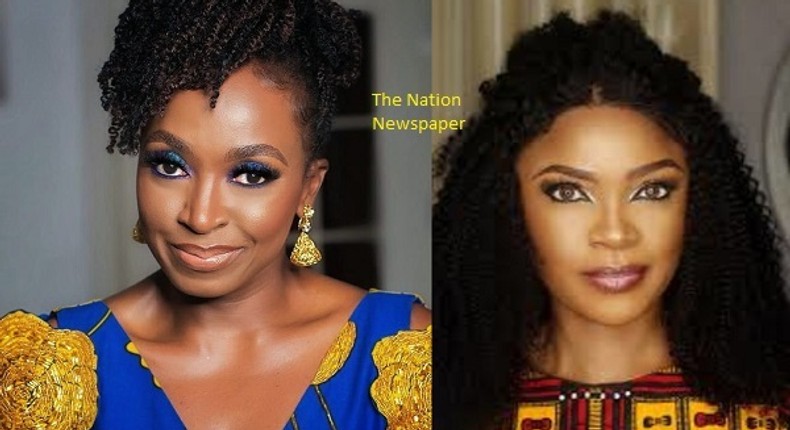 Omoni Oboli has alleged that the accreditation unit for her and 6,000 other voters has been relocated by INEC to a new location that makes them feel unsafe. On the other hand, Kate Henshaw has stated that she cannot be intimidated into voting for a candidate who is not her preferred choice.
In a video posted on Kate Henshaw's verified Twitter account, she explained the situation and emphasized her determination to exercise her right to vote for whomever she chooses, despite any attempts to intimidate or silence her.
Henshaw also called out those responsible for the threats, reminding them that they are public servants and that she has taken note of their actions.
She captioned the video, "No one, I repeat no one can threaten me!!! I have every right to vote for whomever I want. No amount of abuse & vitriol will stop me from carrying out my civic duty!!
She further stated, "No one can intimidate me!! I have every right to carry out my duty No amount of abuse or vitriol will work.. You are a public servant!! I have taken note of all your thugs!!"
Another development is that during an Instagram Live session with Pulse Nigeria, Omoni Oboli revealed that the accreditation location for her polling unit in VGC has been moved, causing her to feel insecure.
JOIN OUR PULSE COMMUNITY!
Our newsletter gives you access to a curated selection of the most important stories daily.
Welcome to the Pulse Community! We will now be sending you a daily newsletter on news, entertainment and more. Also join us across all of our other channels – we love to be connected!
Unblock notifications in browser settings.