The mother of Nipsey Hussle's daughter, Emani Dior Asghedom, shared a heartfelt note to the late rapper and said she wished he was around.
Tanisha Foster, who goes by the name Chyna Hussle on Instagram, said she wished the rapper was around to see her personal growth. Foster is no fan of the remainder Hussle clan and them likewise following allegations that she was not only a negligent mother, but she was also greedy over money and assets the late rapper left his eldest child. It seems that she has been working on herself as she shared that she wished he could see her progress.
"I miss my childs (sic) father I wish he was here to see my accomplishments," she wrote.
Foster has been entangled with the rapper's family in a fierce custody battle over her daughter 13-year-old Emani who currently lives with Nipsey Hussle's brother and sister and formerly his grandmother. The woman also claims that from the earlier days when Hussle was alive, she had custody of her daughter granted by a court, but she and Nipsey had agreed verbally that the child would stay with him. However, after his death, she said the Hussle family was holding onto Emani, who needs her mother.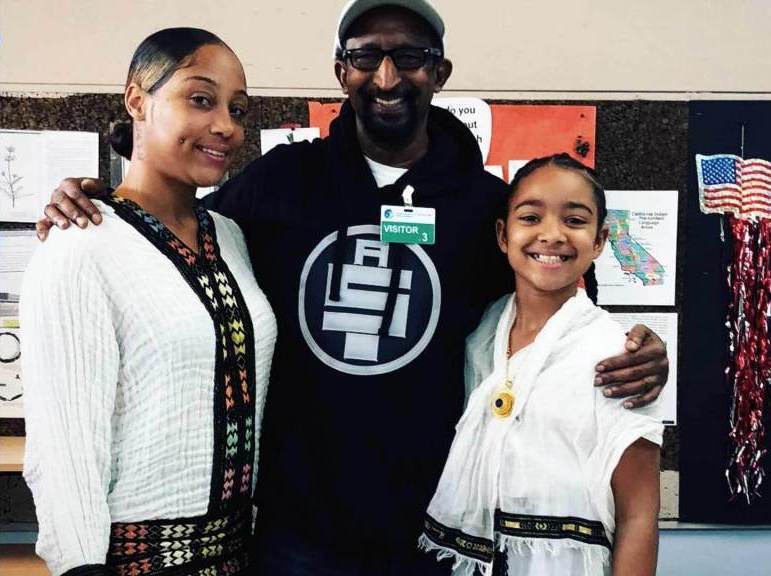 Wants custody of her daughter and claims that a court had granted her care and control of the child in the past, but she remains in the custody of Hussle's family. She had shared a document showing Nipsey Hussle being granted weekend visitation rights but explained that they lived well with each other and operated outside of the court order.
Hussle's brother, Sam Asghedom, the court-appointed administrator of his estate, had revealed that the late rapper's estate will go to his daughter Emani and her half-brother Kross whom he shares with actress Lauren London. He also accused Tanisha of having plans for the $2 million Emani would benefit from. The Hussle family claimed she wanted to use her daughter's inheritance to live a lavish lifestyle. When she was called out by fans to let the rapper rest in peace, Foster pushed back at critics.
"You guys are fans of my childs father and when I post him it's a problem. It's almost 4 years of him being gone so just think how I feel. I met him in my teens and he been my roll dog ever sing," she wrote on Instagram Stories.
"I spoke with him 30 mins b4 his death I was one of the last persons he spoke with I wish I was there I would have took those bullets," she added.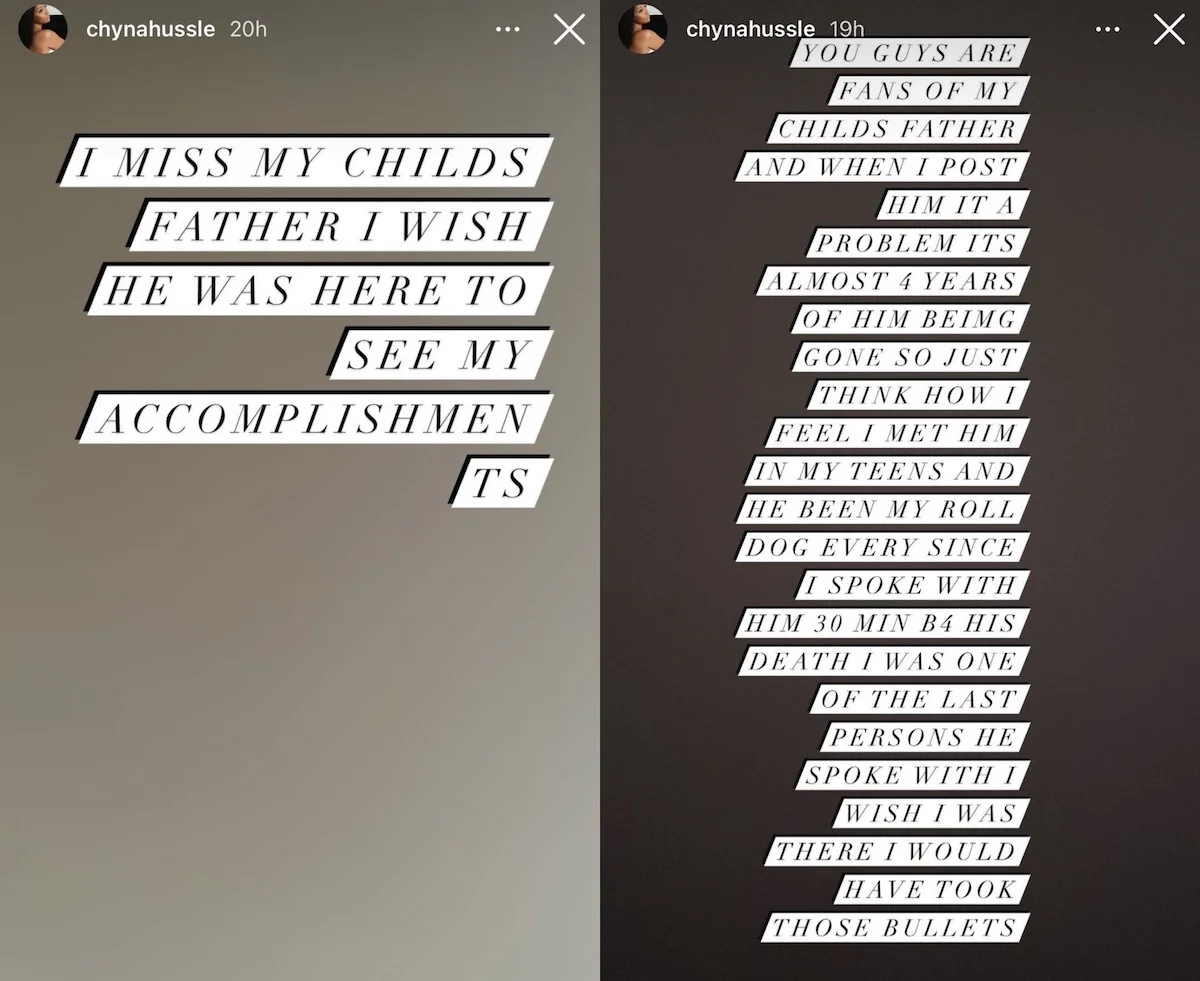 Nipsey Hussle was gunned down on March 31, 2019. His killer, Eric Holder, was recently sentenced to 60 years to life in prison for shooting the rapper nine times and killing him instantly.