Call her one of the fewest child stars to be relevant 44 years after rising to prominence as the winner of the Tastee Talent competition, beating deejay Yellowman. 
Call her the sought-after female vocalist of the 90s for collaborations, or as producers described, "Jamaica's Whitney Houston."
Call her a multi-faceted woman, whose evolution has seen her maneuvering hats like songwriter, media professional, trained dancer, academic and lecturer. 
And call her birthday queen, the one and only, Nadine Sutherland, who will hopefully bless the 'Gram with bomb photos styled by Neko 'Bootleg Rocstar' Kelly, because she is, indeed, the ultimate star at 55.
DancehallMag gives an Earthstrong toast to the singer through 10 of her most iconic songs. 
1. Queen
Last year, this time, Sutherland was doing promotion for her song/birthday gift Queen, one of her most sentimental and vulnerable projects. Her first executive-produced record, Queen was written with singer Marcia Griffiths as an intended collab which didn't actualise due to the latter's busy schedule. As destiny would have it, the track's empowering message to women "who have gone through the wringer to be successful, who have been hit down and rise back up" needed to be heard, and with some help from musicians including Dean Fraser and VP Records, it happened! The ode intensified with visuals that feature her mother. 
2. Call My Name
The title track of her 2007 album, Call My Name signals a 'maternal Nadine' with the essence of her early mentor Rita Marley. As a song of reassurance and comfort, the lyrics, as with others in her repertoire, draw inspiration from her experiences.
Coming out of her rise and reign in the 90s were vile rumours that she was a drug addict. The fallacious reports affected Sutherland beyond measure, at one point leading to her absence from the spotlight. Call My Name is one of several records she uses to remind people of their power to uplift and help each other, and her ability to transform her pain into healing music.
3. Action 
She want a lova man! The messaging of Action came as sexually-liberated artists like Patra and Lady Saw bloomed in the early 90s. The record is part of Sutherland's Mad House catalogue and concretizes who she represented in the culture at the time. Producers had recognised the trend of singers and rappers collaborating to much success in the States, and sought to integrate the formula locally. Sutherland became that singer, often referred to as the "Jamaican Whitney Houston".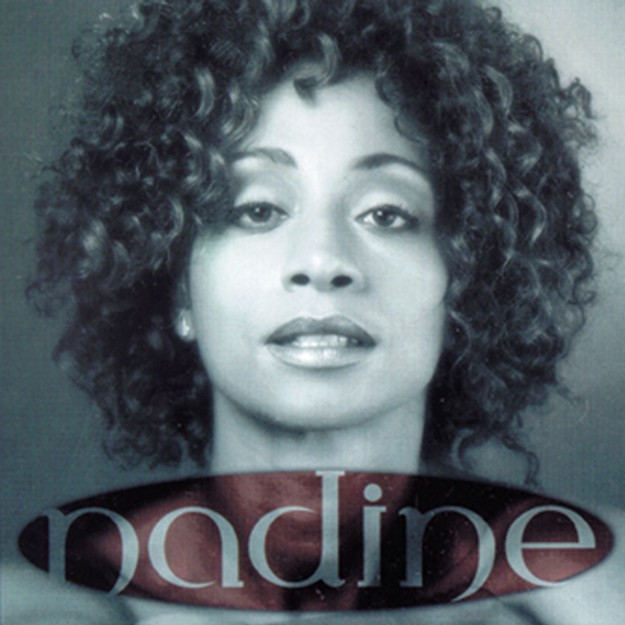 She teamed up with deejay Terror Fabulous to create what would become an anthem for women to stand up for themselves, resonating in 2020 when then-US Vice Presidential candidate Kamala Harris commissioned her to do a dubplate of Action for her campaign.
Let's not forget the music video which showcased her skills as a professional dancer!
4. Baby Face
Baby Face is one of the stabilizing records in Sutherland's catalogue where she shines beyond the go-to collaborator, but as a strong soloist and songwriter. She wrote this song in her mid-20s which sounds about right considering its theme of flourishing, idealistic love. Late Xterminator boss Philip 'Fatis' Burrell produced the jammer which is a mainstay in reggae love songs. 
5. I'm In Love
Another one of Sutherland's reggae ballads, I'm in Love beautifully captures her range, from the heart-tugging vibratos of being whisked off her feet, to the dreamy falsettos that bring the song to the end. Nestled on Bobby Digital and Barry O'Hare's groovy 1995 Undying Love rhythm, the lyrics ooze the butterfly feels of being in love despite the skepticism of others which Sutherland executes with conviction and vocal passion. 
6. Wicked and Wild
Recorded by Penthouse's Donovan Germain in 1992, Wicked and Wild signaled a shift in Sutherland's songwriting. She had evolved from doing her first recording, Starvation on the Land, with reggae icon Bob Marley as a youngster, and had entered dancehall's risqué rebellion of the early 90s. The Above Rocks, St. Catherine, native didn't want to disappoint her Rastafarian father, but was all grown up and ready to expand creatively. With pen to paper, she crafted flirty innuendos that gently tugged at the imagination, and all eyes were now on the "country girl".
The song was later remixed by Buju Banton whose "dickie dickie" adlibs (and brawta) made her anxious about the public's response, but it clearly worked, not only becoming one of her best contributions, but a dancehall classic.
7. Please Me
Interestingly, Please Me is another track that Sutherland felt uneasy about because of its sexual nature, which took her out of her comfort zone. Recorded with deejay Spragga Benz for Mad House Productions, the single was another instance of Jamaican producers mixing the "more gritty with my sweet" – as Sutherland puts it – which showcased her versatility while exposing her to different markets.
"I thought the lyrics were too risqué and Dave Kelly said, 'It's not', and look at it now," she told The Gleaner. "A lot of the collabs I've done have become dancehall classics that still play and mash up the dance." 
8. Karma
It's one of her personal faves and ours too. Her songwriting shines as she, again, uses personal experiences to warn people about the reality and scope of karma. The inspiration behind the track were her dismissal as a judge on Digicel's Rising Stars show, as well as a relationship that ended poorly.
"It was several issues that I think that I needed to channel my anger into a song, and Karma came out," she told Reggae Vibes. Driving home the message is a soul-stirring sax solo accompanied by fervent drumming, no doubt a deliberate break for the listener to reflect on the severity of karma: boom bang when the pendulum sway!
9. Chatty Chatty
Originally recorded in 2016, Chatty Chatty is another autobiographical account of Sutherland's rocky musical journey, particularly centering the gossipmongers who tried to thwart her success with false accusations.
"[You] must be very unhappy to have been so obsessed with [me]. And still, you're so obsessed with me," she told Reggae Vibes.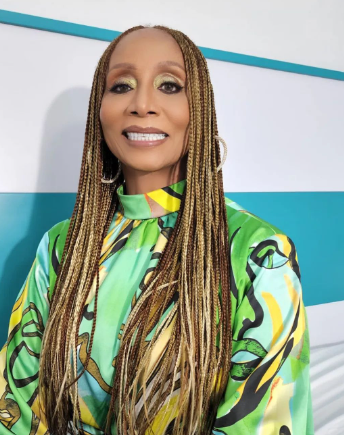 In the face of naysayers, she emerged looking and sounding great for the 2020 video premiere which not only served the purpose of hitting out against ill-wishers, but doing what she has continued to do through her career: inspire people to be humane, gracious and upright.
10. Anything for You 
The 1995 Penthouse wonder is still regarded as the standard of dancehall collaborations. It hosts an unprecedented six top-flight acts on one record: Sutherland, Beenie Man, Buju Banton, Terror Fabulous, Louie Kulcha and Kulcha Knox. But before it "bulldozed" dancehall as Sutherland described, it was originally released with just her and Snow, oozing the sensual, reggae-fusion sonic that trended at the onset of the 90s.
With producer Tony Kelly in the mix, the track was reimagined with each deejay vying for Sutherland's affection and attention. She was the sole female on the intense line-up, serving up sweet, sultry vocals that transitioned perfectly with the hardcore lyrics.