Electoral materials arrived early in polling units in some parts of Eket Local Government Area of the state for governorship and House Assembly elections.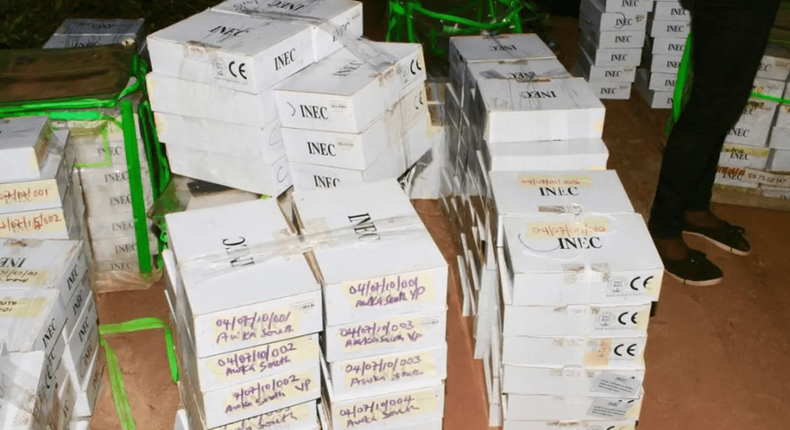 Mr Solomon Daudo, Polling Officer said that electoral materials arrived at Unit 18 one of the wards in Ward 4 Urban, Primary School Atai Ndon at7:20 a.m on Saturday
The News Agency of Nigeria (NAN) reports that Wards 4 Urban comprises five units which are units 3, 4, 17, 18 and 19.
Daudo said that everything was in place, as they were waiting for INEC authorisation to commence the election.
Mrs Dorathy Imoh, the polling officer said that electoral materials arrived polling units at 7:30 a.m.
She also that the security officers and party agents of different political parties were all on ground.
Mr Joseph Ekaette, Senior Polling Officer, (SPO) said electoral materials arrived Registration Area Technical Support (RATECH) centre Ikot Ibiok last night and distributed the materials before 7:30 a.m.
NAN reports that voting later commenced by 8:30 a.m.
JOIN OUR PULSE COMMUNITY!
Our newsletter gives you access to a curated selection of the most important stories daily.
Welcome to the Pulse Community! We will now be sending you a daily newsletter on news, entertainment and more. Also join us across all of our other channels – we love to be connected!
Unblock notifications in browser settings.