Sanyuka Television Entertainment present, Remmy Nakitto commonly known as Ray P has shocked fans and the public after turning into a motivational speaker.

While appearing on her Show Ray p confirmed that her relationship with her husband Mr Muhangizi Benedict a.k.a Bindeeba Raymond is no more. Ray p said that even if her husband dumped her, life has to continue.
"Yes he is gone but i am more stronger than never, iv'e come from very far and negative energy can't pull me down, let the public speak whatever it wants but i Nakitto wont be shaken" – she said.
Precious Remmie Nakitto a.k.a Ray P introduced her fiancé Raymond Bindeeba in a very organized and colourful ceremony on June 24, 2022, by then she was working with Spark TV.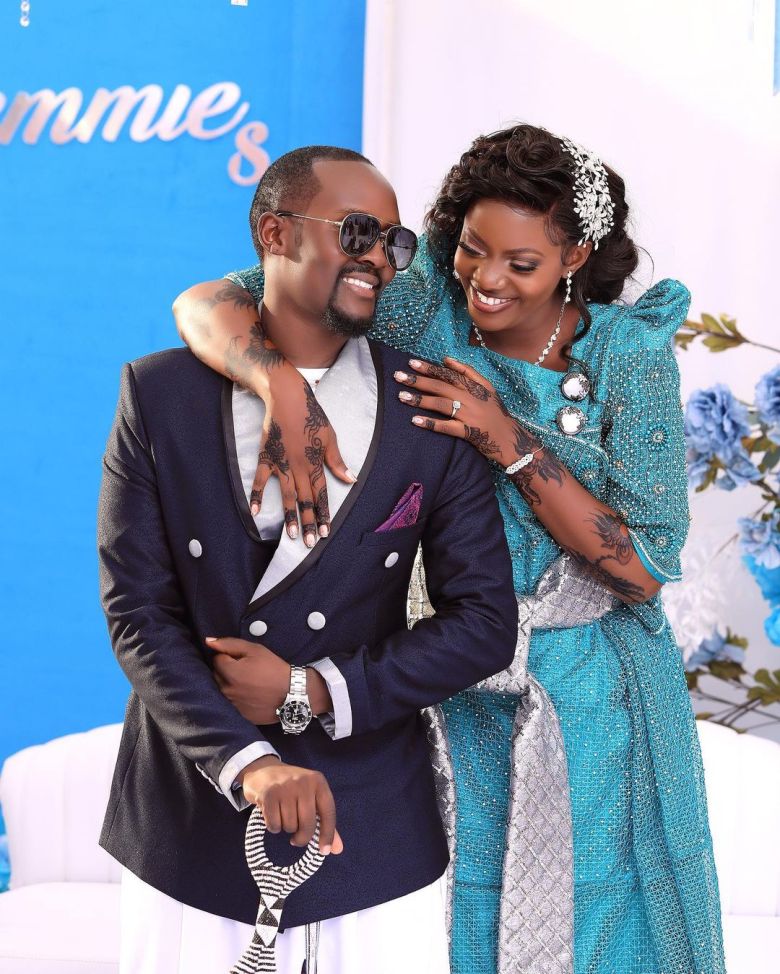 The event was attended by family, fans, entertainers like Kasuku, Leila Kalanzi and musicians including Ntaate, B2C, Carol Nantongo who sang her Ensonga and Tukigale songs, among others, to the happy couple who danced excitedly before their guests. Raymond was dressed in a deep white kanzu with a light blue coat while Remmie was in a cream-ish gomesi before she changed to a light brown mushanana and a a light blue mushanana.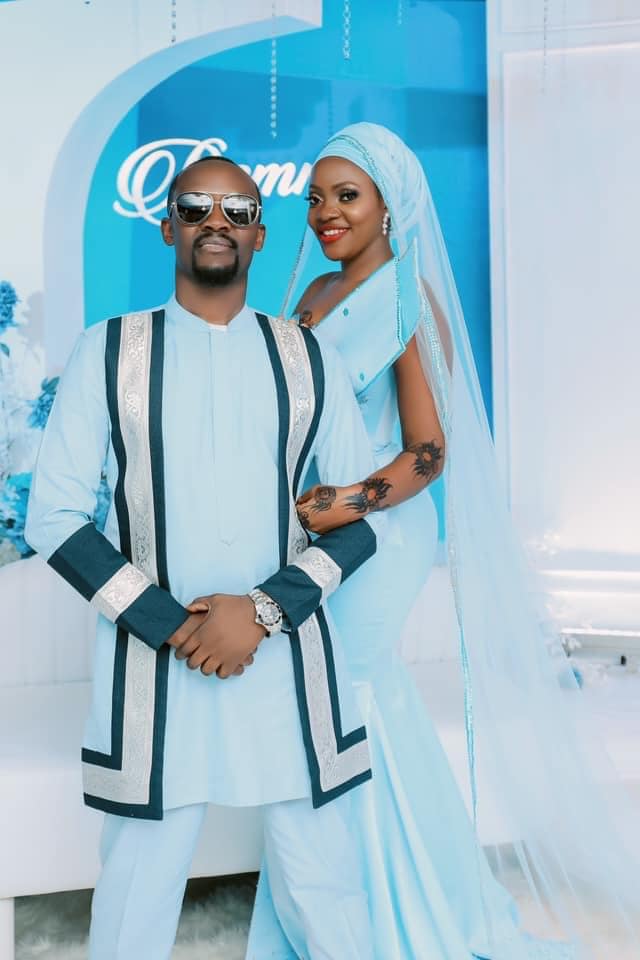 Asked to officially welcome him, Remmie referred to her man as "ka juice kange" setting the crowds into cheer. Raymond took a bundle of 20k notes and handed them to his Remmie as the couple shared a special dance. The groom brought a wealthy consignment that included a solar panel, sofa set, chicken, microwave, crates of soda, boxes of soap, a swinging chair and other items. Served by Mambo Restaurant, the couple wined and dined with  their guests.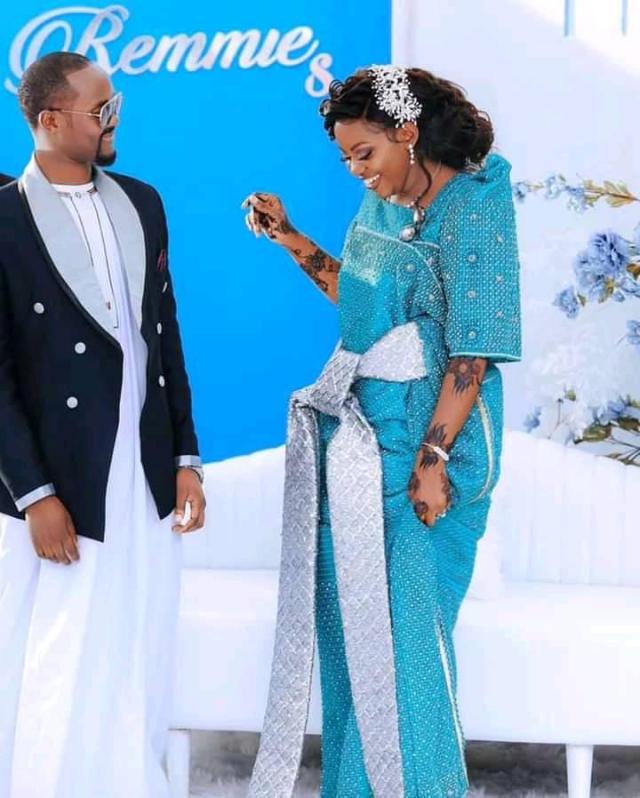 How it ended 
It has really taken me alot of thoughts to break this news to you as I very well understand how it will hurt many; but it's now an open secret that the "Mr Cocktail & Ray P" relationship is no more as they formally broke up shortly after their last trip in November.
The whole of USA Ugandan community is aware that Muhangizi Benedict a.k.a Bindeeba Raymond is officially back to his longtime girlfriend, Joan Komuyimbo (Joy) with whom he is happily living with in California, USA.
Joan Komuyimbo
Joan is also the ex-girlfriend of Singer Ragga Ben(famously known for his GEAR LEAVER song).
Apparently, Bindeeba is suffering from diabetes and Joan is sweetly taking care and nursing his health condition.
She once in a while flies to his workplace in Arizona (which is 1½ hours away) to take medication, look after him and then spend time together over the weekend.
Lastly, Joan is carrying their first child together with Benedict.
We hope they resolve their matters and wish the couple all the best!