The Speaker, Lagos State House of Assembly, Mr Mudashiru Obasa, has suspended a political walk in honour of those who lost their lives in a train accident that happened in Ikeja on Thursday morning.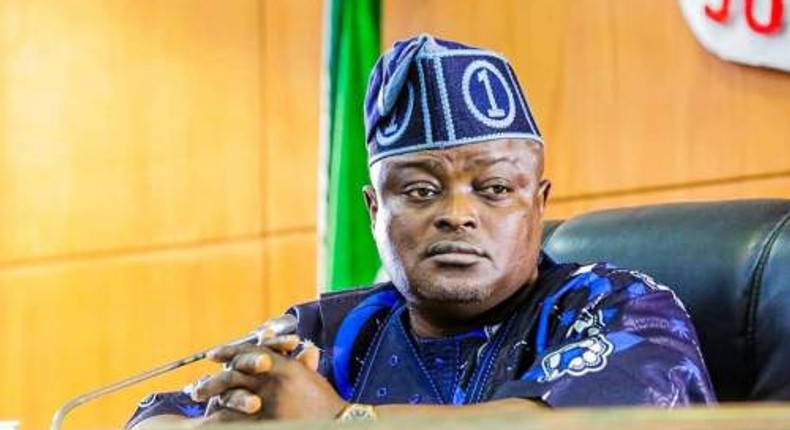 Obasa announced the suspension of the walk in a statement issued in Lagos on Thursday.
The News Agency of Nigeria (NAN) reports that a passenger train collided with a Lagos State Government staff bus on its way from Ikotun enroute Alausa, the state secretariat, at the PWD area of the state.
The speaker described the train accident as a sad occurrence and sympathised with families of the victims.
He said he met thousands of youths, men and women at the Pen Cinema area of Agege on his way from an official engagement and stopped them from embarking on the political walk.
The speaker thanked the various groups for their support, while asking them to return home in honour of those affected by the accident.
He said: "I want to thank you all for coming out because of me. You have planned this walk for over three weeks and I understand.
"However, there is a sad incident today. A train collided with a bus conveying government staff and I learnt that casualties were recorded.
"You can imagine people who left their homes to go to work only to experience such terrible accident.
"As a result of this, I want to urge us all to return to our homes for the sake of the victims. Nobody prays to experience such. So, I understand the feelings of the victims' loved ones at this moment.
"I commiserate with the families of those who lost their lives and the House will support Gov. Babajide Sanwo-Olu as he commences a probe of the incident."
Obasa urged them to pray for the bereaved families and the injured ones as they return home.
JOIN OUR PULSE COMMUNITY!
Our newsletter gives you access to a curated selection of the most important stories daily.
Welcome to the Pulse Community! We will now be sending you a daily newsletter on news, entertainment and more. Also join us across all of our other channels – we love to be connected!
Unblock notifications in browser settings.