American rapper Nas Ebk, more popularly known in Jamaican circles as the ex-boyfriend of Dancehall singer Jada Kingdom was, on Friday morning, arrested and charged with the second-degree murder of 22-year-old Idressa Siby. 
The 19-year-old, whose given name is Nasir Valenzuela was nabbed in New Jersey, before being transferred back to Midtown for the arrest. According to amNY, the Bronx rising artist was charged in connection with killing the man in Times Square last month. 
amNY reported that around 5:37 p.m. on February 9, the two men allegedly got into an argument at the corner of 44th Street and 8th Avenue in Times Square. The argument escalated and Nas Ebk allegedly shot Siby, striking him on the right side of his chest.
It further noted that Siby tried to flee but ultimately collapsed after making it a block to Chick-fil-A. Police say that MS repeatedly attempted to revive Siby at the scene with CPR before he was taken to Mt. Sinai West, where he succumbed to his injuries.
The rapper is no stranger to legal wrangling, as he was also charged on February 21, 2023, with assault and making terroristic threats after appearing in a YouTube prank video at ShopRite in Rochelle Park.
Back in September 2022, Nas Ebk and his then Jamaican beau got many talking after he publicly presented her with a promise ring for her 24th birthday.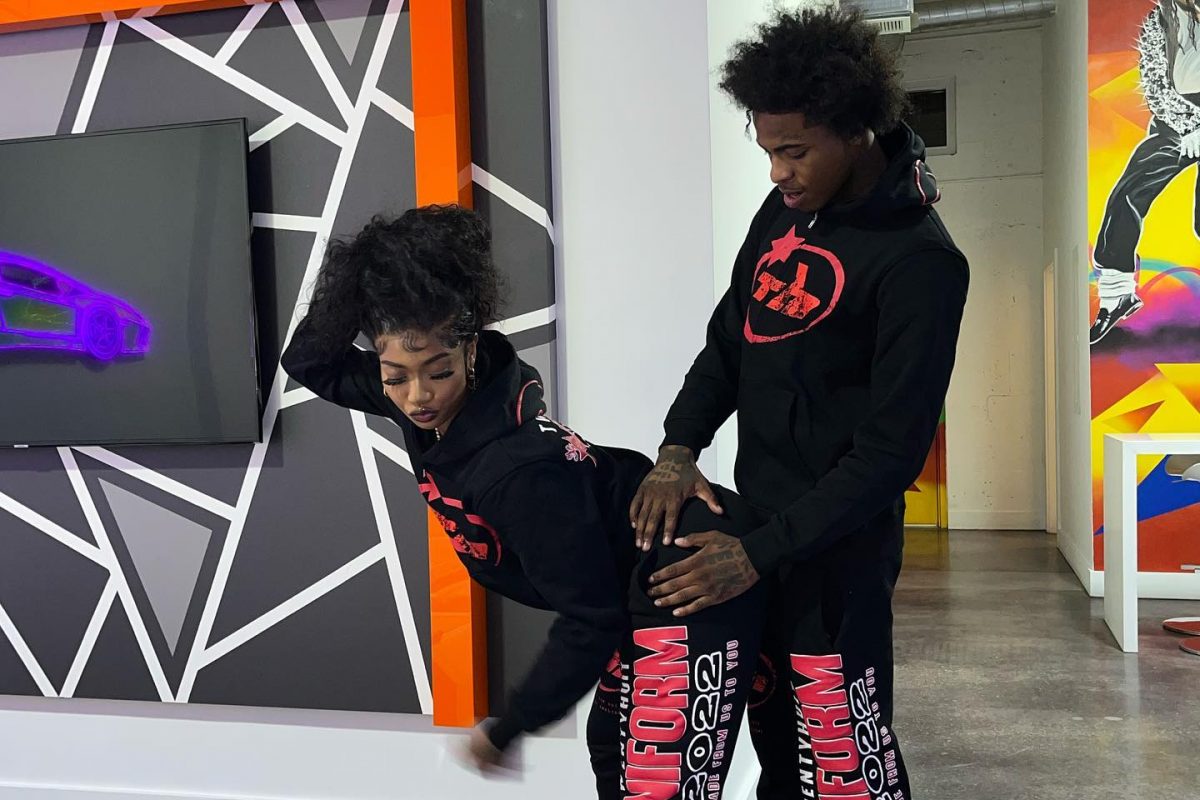 In a clip that was posted on social media by the Y'all Won rapper, he could been seen on bended knees saying something inaudible while Jada repeatedly yelled, "Yes! Yes!" Before launching onto his person.
It was a joyous occasion for the two, who have since broken up with Nas Ebk pouring out his heart in the birthday post.
"Happy birthday to the love of my life.  You said you never got nothing crazy for your bday or never enjoyed it well im here to change that! I'll forever treat you right you deserve the world & ima give you that," he began.
"I always thought finding someone like you was a myth but you proved me wrong , my love for you is unconditional & I want this forever even in the after life your mine forever ! We stuck I put that ring on that finger ill never play about you yk how im comin no matter the circumstances you my bonnie & im your clyde locked in 5l ❤️‍🔥 💍 stage 1 (promise ring ) so yall know the engagement ring gonna be some shi 😅"
The GPP singer responded with the same energy to her man in the comments section.
"I'm soo in love with you & everything you do for me 🥰 You're literally everything I prayed for ! I want you for life & after, US! THAT'S IT !!! best birthday ever! you went crazy papi  !!! ❤️‍🔥"
The rapper also celebrated his day in fine style back in July 2022 after he was gifted a pricey 'Bussdown' Cartier watch by the Dancehall singer.
The relationship seemingly lasted a couple months shy of a year.
Jada Kingdom signed to Republic Records in June 2021. She, alongside Reggae newcomer Scrptiid earned her first Billboard entry this week for the track On My Way. 
In September last year, she was also featured on John Legend's Speak In Tongues. The single was released with the award-winning singer's eighth and latest studio album LEGEND.