INEC has declared the collation centre for the governorship and state house of assembly elections opened.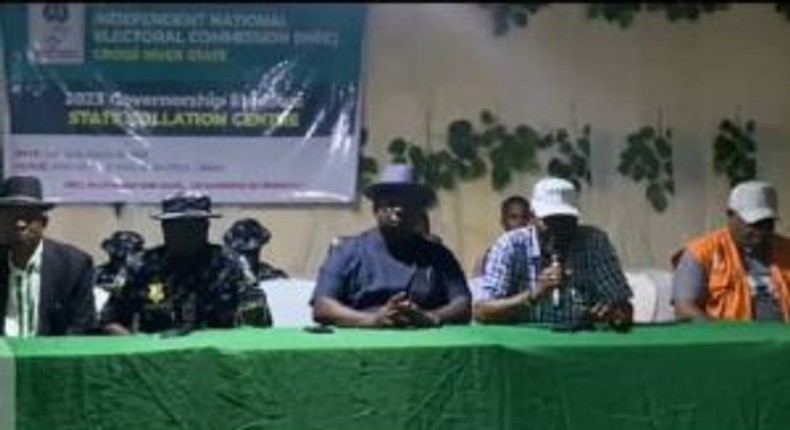 Declaring the event open, late on Saturday at the INEC Secretariat in Calabar, Prof Gabriel Yomere, Resident Electoral Commissioner (REC) for Cross River, thanked all who were present.
Yomere also used the opportunity to introduce Prof. Teddy Adies, State Returning Officer for the election.
On his part, Adies said the collation of results at the state level was after each of the results had been announced at the Local Government level.
The returning officer, who is from the Federal University Otueke, asked if any LGA was ready with their result and since none was ready, he postponed the collation to 5 p.m. on Sunday.
He said by then, many results would have come in for the collation to fully commence
The News Agency of Nigeria (NAN) reports that members of Inter Agency Consultative Committee on Election Security (ICCES) in Cross River witnessed the event.
JOIN OUR PULSE COMMUNITY!
Our newsletter gives you access to a curated selection of the most important stories daily.
Welcome to the Pulse Community! We will now be sending you a daily newsletter on news, entertainment and more. Also join us across all of our other channels – we love to be connected!
Unblock notifications in browser settings.