The Minister of State for Mines and Steel Development, Gbemi Saraki has refuted a fake news that she has joined the Peoples Democratic Party (PDP).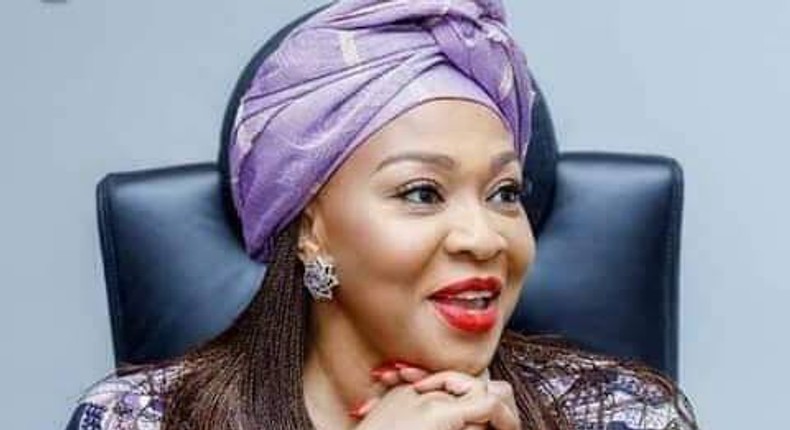 Saraki, in a statement signed by her media consultant Moses Bello denied joining PDP and supporting its Kwara gubernatorial candidate, Yaman.
Bello further added that the minister worked tirelessly to ensure that the President-elect, Sen. Bola Tinubu of the APC won the presidential election in the state .
He said that this was in spite of a few disagreements with the actions of the APC-led state government as regards the late Oloye Sola Saraki's legacies.
According to Bello, Saraki had stated categorically that she remains an APC chieftain both in Kwara and in the country, adding that, she has no intention of leaving the victorious party.
He added: "If anything,I am even more committed to ensuring the success of the incoming Asiwaju/Shettima administration come May 29", Saraki was quoted as saying.
Bello said that Saraki has had a chequered political career and remained one of the powerful forces in Kwara politics.
He added: "Saraki is a grassroots mobiliser and has pledged her continued allegiance to President Buhari's administration, as well as that of incoming one of Tinubu and Sen. Kashim Shettima."
JOIN OUR PULSE COMMUNITY!
Our newsletter gives you access to a curated selection of the most important stories daily.
Welcome to the Pulse Community! We will now be sending you a daily newsletter on news, entertainment and more. Also join us across all of our other channels – we love to be connected!
Unblock notifications in browser settings.