The National President, South-South Youth Initiative, Mr Saviour Oscar-Imeabe, has described Gov. Nyesom Wike's recent approval of employment and promotion for Rivers workers as ridiculous.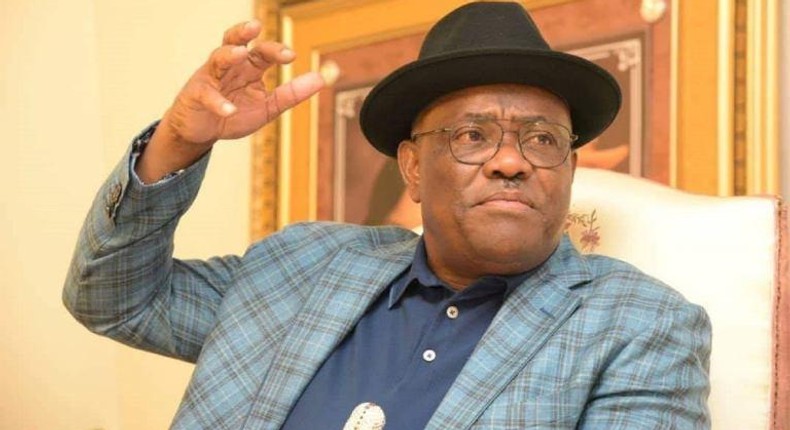 Oscar-Imeabe said this at a news briefing in Port Harcourt on Friday.
According to him, the major concern of the people of the state is to ensure that bad leaders are no longer given the opportunity to rule the state.
"Over the years, Nigerians had allowed politicians to exploit and destroy us.
"Today, we have awoken to the reality of our fundamental rights and they cannot continue to enjoy our common wealth without attracting equitable development to the state.
"Just yesterday, the governor made a declaration that his administration will rebuild the constitution of the state civil service and also create 10,000 jobs in the civil service," he said.
Oscar-Imeabe asked: "The question is, why now, why is the governor offering the state a 'Greek gift'?
"Why has the governor suddenly realised for more than seven years of his administration that civil servants in the state suffered stunted growth?"
He described Wike's employment offer as a clear indication that he was not proactive in tackling the challenges of the state but interested in scoring cheap political points.
He, therefore, urged the youths and job seekers in the state not to fall prey to the cheap political gimmick.
He advised them to vote for only credible candidates in the Governorship/State Assembly elections rescheduled for March 18.
JOIN OUR PULSE COMMUNITY!
Our newsletter gives you access to a curated selection of the most important stories daily.
Welcome to the Pulse Community! We will now be sending you a daily newsletter on news, entertainment and more. Also join us across all of our other channels – we love to be connected!
Unblock notifications in browser settings.