Governor Hope Uzodinma of Imo has sacked his Commissioner for Labour and Productivity, Mr Ford Ozumba, over an ongoing face-off between the Imo chapter of the NLC and the state government.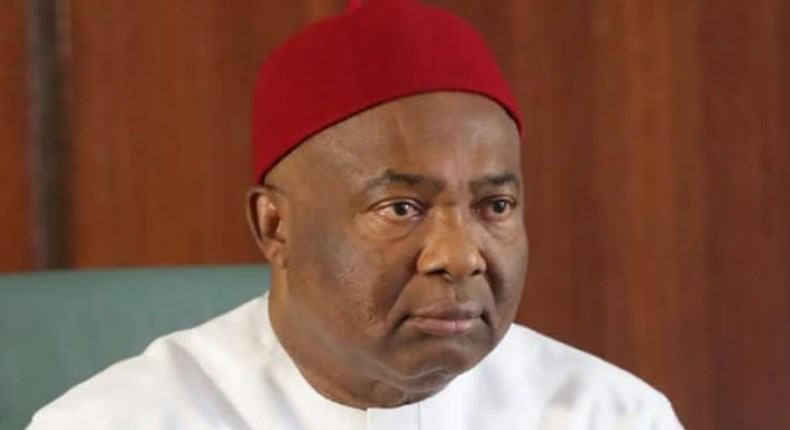 This is contained in a statement signed by the governor's media aide, Mr Oguwike Nwachuku and made available to newsmen in Owerri, on Saturday.
"Gov. Uzodimma has approved the immediate removal of Chief Ford Ozumba, Commissioner for Labour and Productivity, from office.
"Commissioner for Information and Strategy, Mr Declan Emelumba says the governor directed Chief Ozumba to hand over to the Permanent Secretary at the ministry with immediate effect,'' the statement read.
The Enugu Electricity Distribution Company shut power supply to Imo since Thursday in compliance with NLC's directive.
JOIN OUR PULSE COMMUNITY!
Our newsletter gives you access to a curated selection of the most important stories daily.
Welcome to the Pulse Community! We will now be sending you a daily newsletter on news, entertainment and more. Also join us across all of our other channels – we love to be connected!
Unblock notifications in browser settings.