Five persons were killed in an auto crash on the Enugu-Awka-Onitsha Road on Thursday.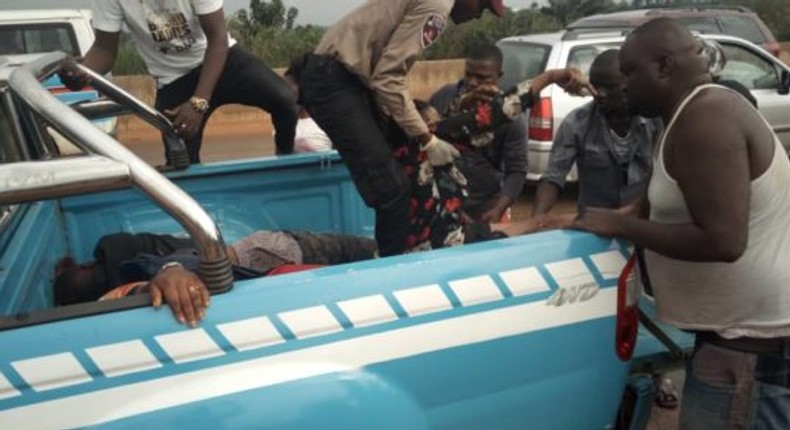 Sector Commander of the Federal Road Safety Corps (FRSC) in Enugu State, Mr Joseph Toby told the News Agency of Nigeria (NAN) in Enugu that 15 persons – 10 males and five females – were seriously injured in the accident.
He said the two vehicles involved in the crash had a head-on collision while using a single lane.
"Twenty persons were in the two commercial vehicles; the five that died were three male and two female occupants,'' he said.
He added that the injured were taken to the National Orthopaedic Hospital, Enugu and to a private hospital on the Enugu-Awka-Onitsha Expressway.
Toby said corpses of the deceased were deposited at the Colliery Hospital mortuary in Enugu.
He blamed the accident on lack of lane discipline, over-speeding and brake failure.
Eyewitnesses, however, blamed the accident on the poor state of the road which compelled many motorists to drive against traffic rather than use the failed lane of the dual-carriageway.
JOIN OUR PULSE COMMUNITY!
Our newsletter gives you access to a curated selection of the most important stories daily.
Welcome to the Pulse Community! We will now be sending you a daily newsletter on news, entertainment and more. Also join us across all of our other channels – we love to be connected!
Unblock notifications in browser settings.