Kwankwaso came fourth in the just concluded presidential election where he won Kano state by a landslide.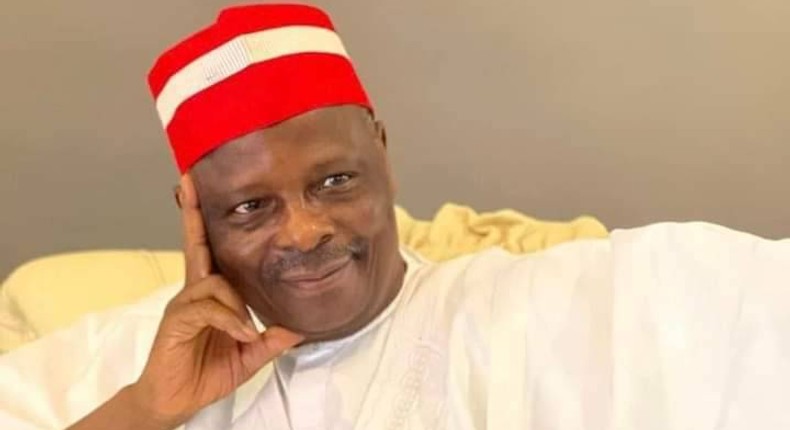 Bashir El-Rufai, one of the sons of Kaduna State governor, Nasir El-Rufai, has tipped the presidential candidate of the New Nigeria Peoples Party (NNPP), Rabiu Kwankwaso, to become the "next President Muhammadu Buhari."
Recall that the former Kano State governor finished fourth in the February 25, 2023, presidential election behind Peter Obi of the Labour Party, Atiku Abubakar of the Peoples Democratic Party (PDP) and the eventual winner, Asiwaju Bola Tinubu of the All Progressives Congress (APC).
Though Kwankwaso polled a total of 1,496,687 votes, nearly one-third of the votes came from Kano alone where he scored 997,279 votes to dominate his stronghold.
He also helped his party secured two senatorial seats in the North West state, and 17 out of the 18 House of Representatives seats won by the NNPP were in Kano, leading to critics taunting him as as 'President of Kano'.
But, Bashir stated in his tweet on Sunday that Kwankwaso is the next Buhari of the northern politics and that his critics would soon realise this fact.
"Those laughing at Kwankwaso that he is only the President of Kano State will not be laughing so much in a few years. He is the next Buhari, potentially," the governor's son tweeted.
Recall Buhari has been dominating the Northern politics since he joined the presidential contest in 2003 when he scored over 12 million votes in a fail bid.
He was consistent with his 12 million voters in the two following election cycles running under the All Nigeria Peoples Party (ANPP) in 2007 and the Congress Progressive Change (CPC) in 2011 and later emerged as Nigeria's president in 2015 after scoring over 15 million votes to unseat incumbent president, Goodluck Jonathan.
JOIN OUR PULSE COMMUNITY!
Our newsletter gives you access to a curated selection of the most important stories daily.
Welcome to the Pulse Community! We will now be sending you a daily newsletter on news, entertainment and more. Also join us across all of our other channels – we love to be connected!
Unblock notifications in browser settings.