The highly anticipated movie hits the big screen early next month.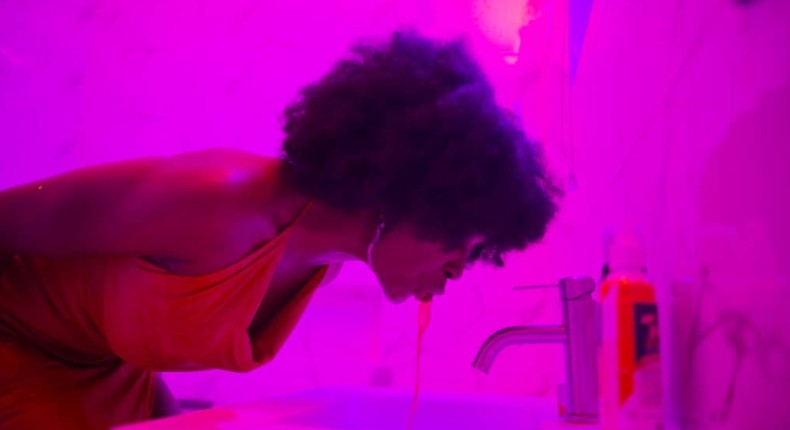 The official trailer for 'Domitilla: The Reboot' is out.
It takes fans of the original Nollywood classic into the dangerous world of Nigeria sex workers where anything is possible.
The clip explores the intriguing reality where "Kasala fit burst at anytime," teasing murder, exciting nightlife, and nefarious activities.
As the narrator puts it, "Dis no be those gbeskele ashawo story you dey hear before o. Dis one na reel life."
Directed by Nigerian filmmaker Zeb Ejiro's Zeb Productions, FilmOne Entertainment, and Kayode Kasum's FilmTrybe, this movie is a retelling of the original story, which was released 27 years ago.
The story revolves around four main female characters—Ekwutosi, Fisayo, Promise, and Madam Vee—and the choices they make and the domino effects of their choices.
The cast features Teniola Aladese, Uzoamaka Doris Aniunoh, Elvina Ibru, Chiwetalu Agu, Deyemi Okanlawon, Stan Nze, Ejiro Onojaife, and Onyinye Odokoro. With such a talented cast, viewers can expect nothing less than a stellar performance.
JOIN OUR PULSE COMMUNITY!
Our newsletter gives you access to a curated selection of the most important stories daily.
Welcome to the Pulse Community! We will now be sending you a daily newsletter on news, entertainment and more. Also join us across all of our other channels – we love to be connected!
Unblock notifications in browser settings.