This would be her third master's degree, as she bagged one in music business from New York University in 2015 and another in African studies from the University of Oxford.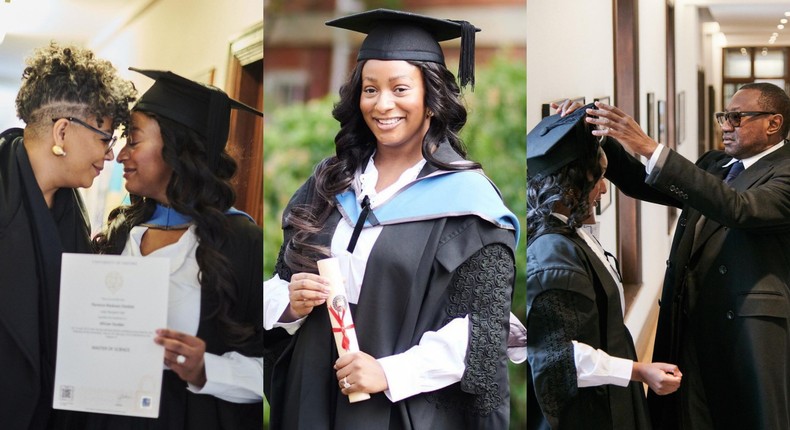 Popular Nigerian disc jockey and producer, Florence Ifeoluwa Otedola, also known as DJ Cuppy, has announced that she has completed another Master's program at the University of Oxford in England, United Kingdom.
Taking to Instagram today, March 16, to reveal her recent accomplishment, the "Gelato" crooner revealed that this was her third degree, even though she didn't state what she got the master's degree in.
"I'm a Third Degree Heater. Oxford University MSc done!!!," she wrote as she shared pictures from her big day.
In addition to the latest degree, the pink-loving DJ has previously gotten a degree in business and economics from King's College, London, in 2014, a master's degree in music business, which she got from New York University in 2015, and her master's degree in African Studies in 2022.
JOIN OUR PULSE COMMUNITY!
Our newsletter gives you access to a curated selection of the most important stories daily.
Welcome to the Pulse Community! We will now be sending you a daily newsletter on news, entertainment and more. Also join us across all of our other channels – we love to be connected!
Unblock notifications in browser settings.