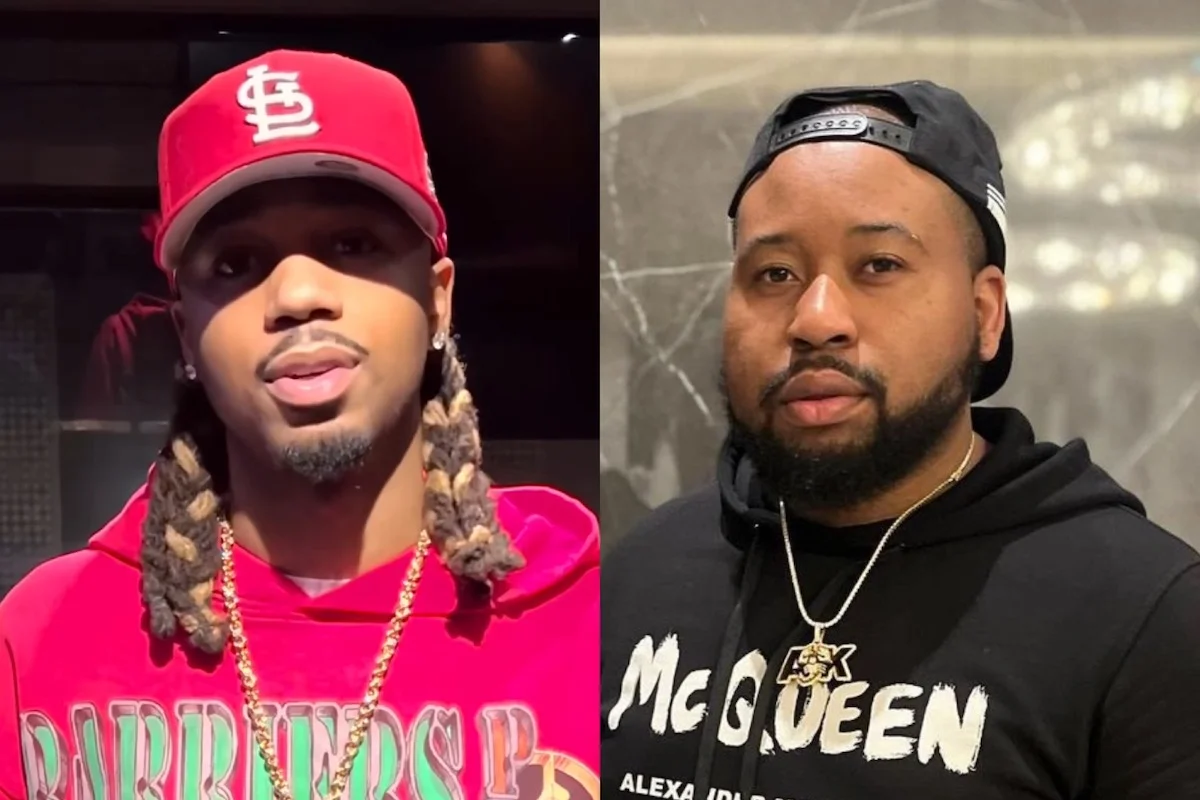 google.com, pub-6414436554687900, DIRECT, f08c47fec0942fa0
Metro Boomin, DJ Akademiks
DJ Akademiks is starting another feud with another hip hop figure as he goes off on Atlanta producer Metro Boomin who wanted him to stop posting about him on his page.
It's unclear if the men have any underlying problems, but it seems that Metro Boomin wants nothing to do with DJ Akademiks and his so-called hip hop news Instagram page, and he doesn't want information about himself posted to the page. Things went south following Metro's comment under a post made by Akademiks earlier on Friday. I'm the post, he shared a screenshot showing one of Metro's tweets that included lyrics from "Rich Spirit" by Kendrick Lamar.
The lyrics read, "stop playing fore I turn you to a song," and said the post was a "message for the people."
The post comes in the midst of a spat with fellow producer, Hit-Boy, whose song with artist The Alchemist, "Slipping Into Darkness," threw shots at Hitmaka, Metro Boomin, and others as he asserted himself as the top producer in Hip Hop.
The reposting by DJ Akademiks caused many fans to believe that Metro Boomin was taking shots at Hit-Boy. However, the artist popped into the comments section, where he asked that the blogger not post anything about him.
"Hey I'm politely asking 1 more time that you please not post me or anything to do with me on this page. Thanks! [handshake emoji]," he said in a comment under the post.
Akademiks also appeared to become angry at the request and cursed at the rapper."@metroboomin respectfully my answer to ur request is F*** No. get the f*** off my page .. I don't post for u. Nor do I care what u think bout what I posted bout u," he captioned the post.
He also posted and deleted several other posts appearing to bully the producer, who he accused of having content that he didn't like being removed. Metro is the latest person in hip hop that Akademiks is beefing with. In previous weeks he has exchanged words with Freddie Gibbs and Ebro Darden, and Lil Baby and Blueface since the year started.
Metro Boomin has not responded to DJ Akademiks, who went on to rant on his Twitch stream about the producer. According to Akademiks, "no b*tch a*s producer from no Atlanta who was crying a couple months ago about 20 different things tell me what and what I can't post."
AK added that Metro was too sensitive and even seemed to take shots at Metro collaborator, Future. "You must've been gassed up with that If Young Metro don't trust you, I'm gon' shoot you. You ain't gonna do shit and neither will Future," he said.