The Support Group Cordination of the APC Presidential Campaign Council has urged security agencies to caution Labour Party's activities.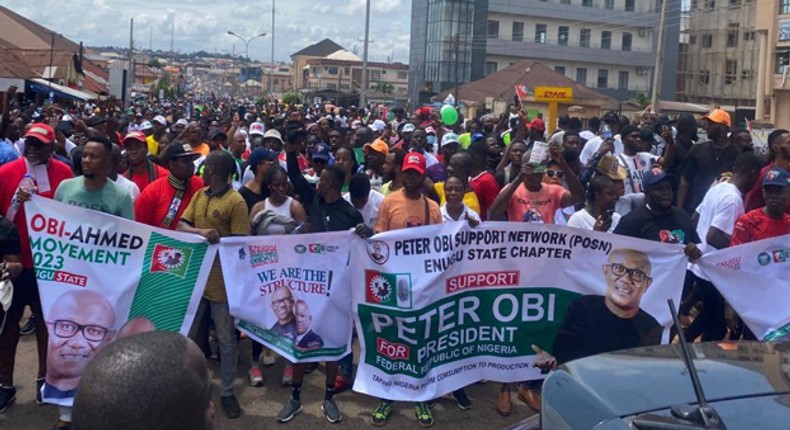 Secretary of the group ,Tosin Adeyanju, made the call in a statement on Sunday in Abuja.
Adeyanju alleged that the leadership of the Labour Party had threatened to truncate the Independent National Electoral Commission (INEC's) activities with protest over inability to inspect election materials of the last Presidential election.
He described the act as mischief making and warned them to desist from any protest.
'We have uncovered plans by some groups of persons who want to, in the name of protest, unleash violence, instead of addressing their grievances to the tribunal.
"We hereby warn these groups/persons to shelve their planned violence or have us to contend with."
"Therefore, parents and guardians are advised to warn their children against participating in the planned protest slated for tomorrow across the country."
Adeyanju alleged that Labour Party was sponsoring protests and warned that they should desist from such unpatriotic plans.
"We call on Security agencies, to as a matter of urgency, take proper action against these enemies of democracy."
JOIN OUR PULSE COMMUNITY!
Our newsletter gives you access to a curated selection of the most important stories daily.
Welcome to the Pulse Community! We will now be sending you a daily newsletter on news, entertainment and more. Also join us across all of our other channels – we love to be connected!
Unblock notifications in browser settings.