The commission said it ran out of time to reconfigure BVAS for the governorship and state assembly elections this weekend.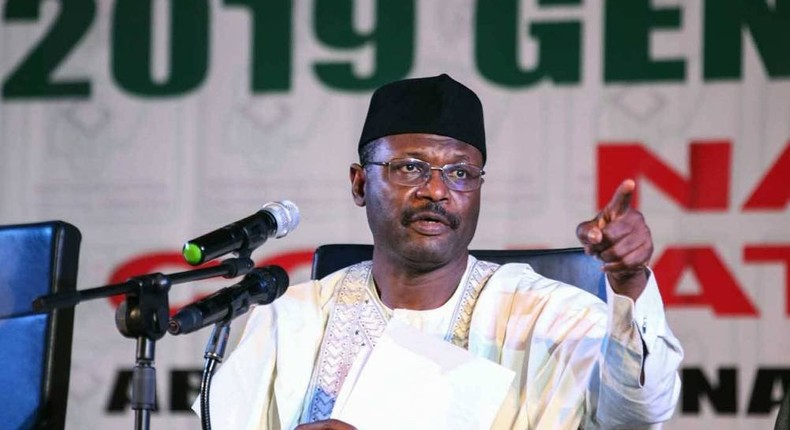 The Independent National Electoral Commission (INEC) has confirmed the postponement of the governorship and state Houses of Assembly elections slated for Saturday, March 11, 2023.
The commission took the decision after meeting on the evening of Wednesday, March 8, 2023, to assess how the reconfiguration of the Bimodal Voter Accreditation System (BVAS) impacted its preparations for the upcoming election.
It said the elections will now be conducted on Saturday, March 18, 2023.
Recall that earlier in the day, the Appeal Court had given INEC the permission to reconfigure BVAS machines which were used for the presidential election held on Saturday, February 25, 2023.
This followed an ex parte order given by the Presidential Election Petition Tribunal (EPT) to presidential candidate of the Labour Party, Peter Obi, preventing the commission from offloading the data on the BVAS machines in order not to tamper with sensitive materials needed to prove his case of rigging at the tribunal.
Meanwhile, despite getting a favourable judgement in court just three days before the scheduled elections, INEC said it had run out of time to get all the BVAS machines reconfigured in time for the Saturday exercise.
This was disclosed by the National Commissioner and Chairman Information and Voter Education Committee, Festus Okoye, in a statement issued late Wednesday night.
The statement partly read: "Having been used for the Presidential and National Assembly elections on 25th February 2023, it is necessary to reconfigure the VAS for activation on the date of the Governorship and State Assembly elections.
"While the ruling of the Tribunal makes it possible for the Commission to commence the preparation of the VAS for the Governorship and State Assembly elections, it has come far too late for the reconfiguration to be concluded. Consequently, the Commission has taken the difficult but necessary decision to reschedule the Governorship and State Assembly elections which will now take place on Saturday 18 March 2023. By this decision, campaigns will continue until midnight of Thursday 16th March 2023 i.e. 24 hours before the new date for the election.
"This decision has not been taken lightly but it is necessary to ensure that there is adequate time to back up the data stored on the over 176,000 BVAS machines from the Presidential and National Assembly elections held on 25th February 2023 and then to reconfigure them for the Governorship and State Assembly elections. This has been the practice for all elections, including the period when the Commission was using the Smart Card Readers."
JOIN OUR PULSE COMMUNITY!
Our newsletter gives you access to a curated selection of the most important stories daily.
Welcome to the Pulse Community! We will now be sending you a daily newsletter on news, entertainment and more. Also join us across all of our other channels – we love to be connected!
Unblock notifications in browser settings.