Sen. Enyinnaya Abaribe has appealed to the Abia electorate to vote for the Governorship Candidate of APGA, Prof. Gregory Ibe, in honour of its founder, late Dim Odimegwu Ojukwu.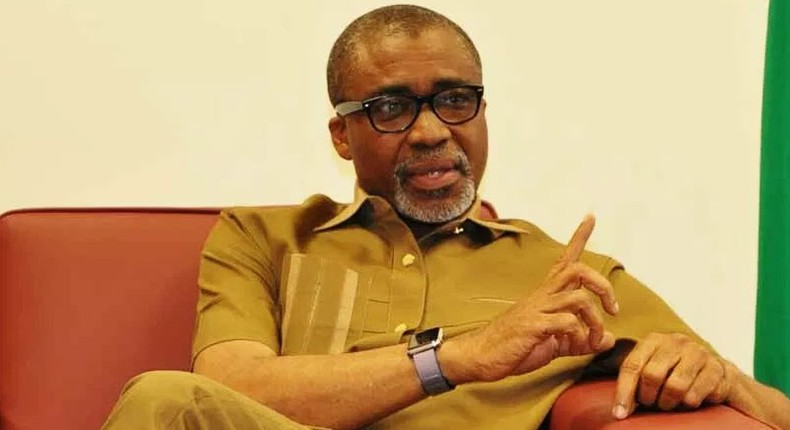 Abaribe made the appeal while speaking on the chances of APGA to win the governorship election on Saturday.
He spoke in an interview with newsmen in his Obingwa country home on Wednesday night.
He said: "This is the party for Ndigbo.
"This is the party that Ojukwu bequeathed Ndigbo and it is the party that takes the interest of Ndigbo at heart."
"It is the party that 'Mmaya Ndigbo' is their Senator, which means it is the party to beat."
Abaribe said that having won his two cases at the Supreme Court, the electorate would not hesitate to vote massively for the party's governorship candidate.
"APGA has bright chances to win the election.
"Greg has won the two Supreme Court suits so he is free and I do not think that the people are still bothered.
"I encourage our people in Abia South to come out and vote for APGA," Abaribe said.
The News Agency of Nigeria (NAN) reports that the lawmaker, representing Abia South Senatorial District, was re-elected on the platform of APGA on February 25 for the sixth tenure.
JOIN OUR PULSE COMMUNITY!
Our newsletter gives you access to a curated selection of the most important stories daily.
Welcome to the Pulse Community! We will now be sending you a daily newsletter on news, entertainment and more. Also join us across all of our other channels – we love to be connected!
Unblock notifications in browser settings.