Nine political parties under the umbrella of the Alliance of Registered Political Parties (ARPP) on Monday declared support for the re-election of Gov. Babajide Sanwo-Olu and his deputy, Dr Obafemi Hamzat in Lagos State.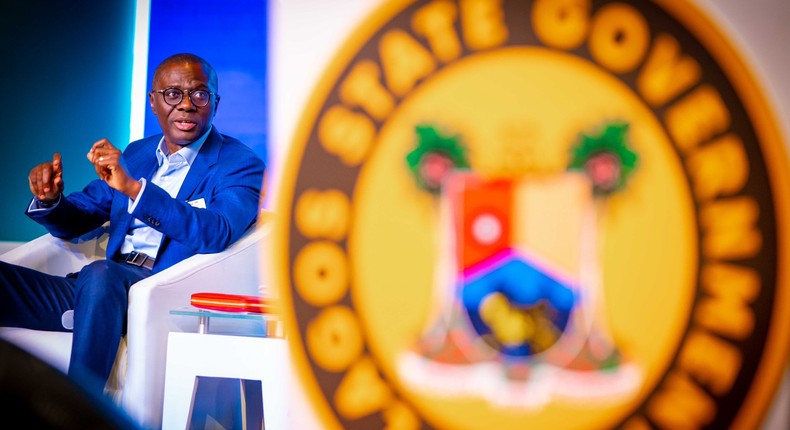 Governorship candidates of five of the political parties in the ARPP also stepped down in support of Sanwo-Olu and Hamzat in Saturday's election.
The political parties are the Young Progressives Party (YPP), Action Democratic Party (ADP), Action Peoples Party (APP), Zenith Labour Party (ZLP) and Allied Peoples Movement (APM).
Others are the National Rescue Movement (NRM), the New Nigeria Peoples Party (NNPP), the Social Democratic Party (SDP) and the Peoples Redemption Party (PRP).
The five governorship candidates stepping down for Sanwo-Olu are Chief Adeyemi Abiola of APP, Mr Adenipebi Mode-Adekunle of ZLP, and Mrs Funmi Kupoluyi of APM.
Others are Mr Ishola Bamidele of ADP and Mr Ajayi Adebayo of the YPP.
Addressing a news conference on Monday, March 13, 2023, in Ikeja, Mr Ajayi Adebayo, leader of ARPP, said the decision was reached after a thorough analysis of the performance of Sanwo-Olu in Lagos State.
Adebayo said that the group had resolved not to sacrifice various landmark achievements of the Sanwo-Olu-led administration on the altar of bitter politicking.
According to him, ARPP is a group of nine committed and patriotic registered political parties in Lagos State that are interested in the good works of the state government.
It also desired continuity and realisation of the dream Lagos State, he added.
"We reached this decision sequel to our thorough analysis of all the good works and rapid development in Lagos State.
"We cannot sacrifice the various landmark achievements of the present administration scattered all over the state on the altar of bitter politicking.
"The governor's consistency as a progressive democrat is worthy of due commendation and continuity.
"We observed at a close range his energetic campaign through the nooks and crannies of the state,'' Adebayo stressed.
He said that Sanwo-Olu had delivered on his social contract with the good people of Lagos State through the famed THEMES mantra.
"It is worthy of note that he literarily saved the country from the scourge of COVID-19 through proactive measures that underscored his responsive and responsible attributes.
"Among others, massive road construction, investments in education, healthcare services, the environment, youth empowerment, tourism, public transportation, housing, science and technology need to be consolidated during his second term.
"It makes a whole lot of sense for Lagos State to be in tune with Asiwaju Bola Ahmed Tinubu's presidency at a time like this to achieve our age-long desires and lofty aspirations,'' he said.
According to him, Sanwo-Olu's message of "GREATER LAGOS RISING'' reverberates in all and sundry.
He said that the group safely concluded that it had in Sanwo-Olu a governor resolutely committed to take the state to greater heights in years ahead.
"Lagos State at a time like this is better entrusted in the hands of experienced and patriotic leaders.
"A vote for Sanwo-Olu will indeed be an endorsement for continuity and for greater development.
"This support is born out of love and desire for a greater Lagos State which Sanwo-Olu has set the pace and deserves to drive it to fruition.
"We seize this opportunity to inform and urge all our supporters to vote massively on Saturday, March 18 for Babajide Sanwo-Olu as governor and his deputy, Quadri Obafemi Hamzat,'' Adebayo stressed.
NAN reports that the event was attended by the governorship candidates as well as representatives of the nine political parties in the ARPP.
JOIN OUR PULSE COMMUNITY!
Our newsletter gives you access to a curated selection of the most important stories daily.
Welcome to the Pulse Community! We will now be sending you a daily newsletter on news, entertainment and more. Also join us across all of our other channels – we love to be connected!
Unblock notifications in browser settings.