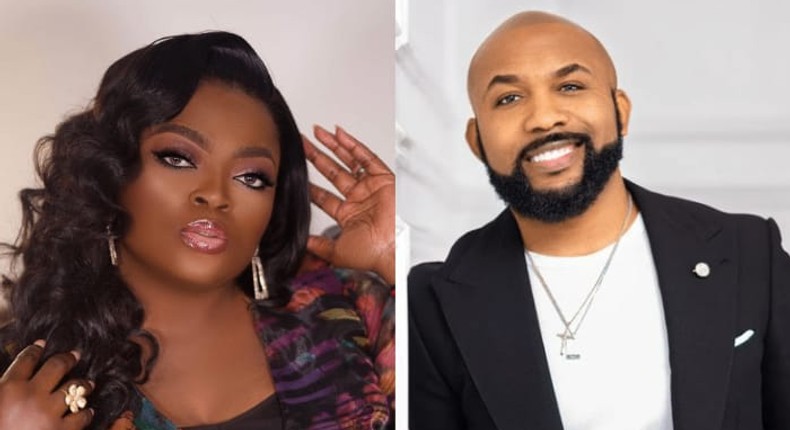 The worlds of entertainment and politics may seem vastly different, but there are a few celebrities who have managed to jump in for the greater good.
When we think of Nigerian celebrities, we usually picture them singing, dancing, or acting in blockbuster movies. However, a few have taken on a new challenge: politics. These celebrities have used their fame to make a positive impact in their communities and bring about much-needed change.
Here are five Nigerian celebrities who have made the leap into politics:
1) Olumide Oworu
Olumide Oworu, a Nigerian actor and model, has recently entered the political arena, adding to the growing number of politically aware Nigerian youths. At 28 years old, Oworu is running for a seat in the Lagos State House of Representatives, Surulere Constituency 1, on the Labour Party (LP) platform.
This position has been held for the past eight years by his senior colleague in the movie industry, Desmond Elliot.
In a statement to Vanguard, Oworu revealed that his passion for youth development and inclusion in government dates back to his childhood. He strongly believes that increased youth participation in politics is essential for the progress of the country.
Through his social media posts, Oworu has expressed his desire to change the current style of governance in Nigeria and promote transparency in government. He is determined to be part of the process that will give a voice to the youth and bring about the Nigeria of their dreams.
In his words, " The style of governance of this country needs to be changed. The people need to know what is happening in government. We also need more youth participation in politics. I am part of that process where the voices of the youth can be heard. Very soon, there will be a change of guard, and we need to be ready to usher in the new Nigeria of our dream".
Overall, Oworu's decision to enter politics is a positive step towards a more inclusive and progressive political landscape in Nigeria. With his passion for youth development and transparency in government, he has the potential to make a positive impact on the lives of his constituents and the country at large.
2) Bankole Wellington
Olubankole Wellington, popularly known as Banky W, is a multi-talented Nigerian singer, entrepreneur, and politician. He recently opened up about his transition from entertainment to politics, stating that his decision was motivated by his desire for good governance in the country.
In a recent interview, Banky W revealed that he has always been passionate about the need for young people to participate in politics and the importance of good governance.
He said, "As long as I have been relevant in the art world, music, film and as a small entrepreneur, I have always been very vocal about the need for good governance and the need for young people to participate in politics."
In 2018, Banky W declared his interest in running for a seat in the House of Representatives under the Modern Democratic Party but was unfortunately unsuccessful.
However, he remained committed to his political aspirations and switched to the People's Democratic Party (PDP) to run for the Eti-Osa Federal Constituency Seat in Nigeria's House of Representatives.
In June 2022, Banky W emerged as the PDP flag bearer for Eti-Osa ahead of the 2023 election. Despite his best efforts, he ultimately lost to his opponent, Mr Thaddeus Attah of the Labour Party (LP).
Despite this setback, Banky W remains a vocal advocate for good governance and youth participation in politics. His determination to effect positive change in Nigeria through politics is an inspiration to many, and his continued efforts to make a difference are commendable.
3) Desmond Elliot
Desmond Elliot, a former actor and director, made a foray into politics in 2015 when he ran for a seat in the Lagos State House of Assembly for Surulere Constituency 1. His popularity as an actor helped him secure an easy win.
In 2019, he focused his campaign on empowering youth and providing proper representation for his constituents. With strong youth support, he won a second term in office.
However, during his last four years in office, he showed contempt for the very demographic he promised to empower. During the End SARS protests, the youth were disappointed in him for being against them when they needed his support the most.
Furthermore, he failed to deliver significant development in his constituency as he had promised, leaving his constituents eager for a change of leadership.
His running mate, Olumide Owuru, appears to be more favourable among the youth, who are fully backing him. Desmond Elliot's future as a representative is uncertain due to his shortcomings.
4) Funke Akindele
Funke Akindele, a renowned Nigerian filmmaker, director, and actress has added politics to her already impressive resume.
On July 12, 2022, Akindele officially announced her political aspirations to run for the position of deputy governor of Lagos State under the People Democratic Party (PDP) ticket, alongside governorship candidate Abdul-Azeez Olajide Adediran (Jandor).
In a social media post, the actress acknowledged the personal sacrifice she had to make to focus on her political career, stating that putting her acting career on hold was necessary to stand up for the people of Lagos State.
Akindele explained that her decision to pivot to politics was driven by a desire to improve the well-being of the people, particularly the deprived youth, women, and the girl-child. In her words, "no sacrifice is too huge for the actualisation of the urgent mission to rescue our people and our dear state."
As Akindele enters the political arena, her commitment to serving the people of Lagos State will be put to the test.
Nevertheless, her decision to put her successful acting career on hold to focus on politics is a bold move, and her vision for a better Lagos State will undoubtedly attract support from her fans and well-wishers.
5) Tonto Dikeh
Tonto Dikeh, a Nigerian actress turned politician, has announced her candidacy as the deputy governor for the African Democratic Congress (ADC) in Rivers State.
She is running alongside governorship candidate Tonte Ibraye, and despite her past controversies, she has assured her constituents that she is passionate about change and improving the lives of citizens.
Dikeh made the official announcement on her social media accounts and expressed her gratitude to Mr Tonte for nominating her as his running mate. She also stated her intention to permanently leave the film industry for politics, saying that she has only appeared in two films in the past decade.
Through her foundation, which has contributed to COVID-19 relief initiatives and annually sponsors children's education, Dikeh has shown a commitment to giving back to her community. She believes that her experience in this area will make her an effective deputy governor.
If elected, the ADC plans to invest heavily in social protection programmes in Rivers State. Dikeh has expressed her enthusiasm for the opportunity to serve the people of Rivers State and is dedicated to making a positive impact on their lives.
JOIN OUR PULSE COMMUNITY!
Our newsletter gives you access to a curated selection of the most important stories daily.
Welcome to the Pulse Community! We will now be sending you a daily newsletter on news, entertainment and more. Also join us across all of our other channels – we love to be connected!
Unblock notifications in browser settings.