The National Emergency Management Agency (NEMA) says two bodies have been recovered at the scene of an accident involving a train and a staff bus in Sogunle area of Lagos on Thursday morning.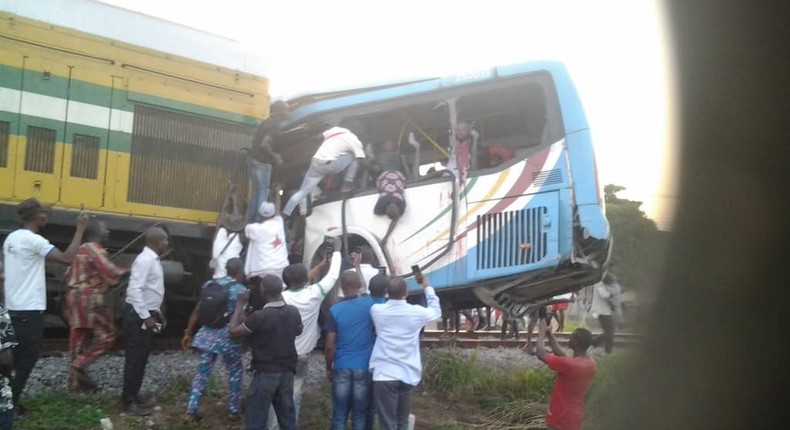 Mr Ibrahim Farinloye, Lagos Territorial Coordinator, NEMA, told newsmen in Lagos that the deceased were members of staff of the Lagos State Government
Farinloye said that the state government staff bus was trying to cross the PWD/Sogunle rail crossing while the train, on the rail, was coming into Lagos from Abeokuta.
He said that several other persons injured had been evacuated for proper medical care.
He said that the Nigerian Railway Corporation (NRC) flag Officers were reported to have tried to stop the driver of the bus from crossing before the accident.
Emergency responders at the event are the Lagos State Emergency Management Agency (LASEMA), NEMA, Police, FRSC, Civil defense , and the Nigerian Railway Corporation team.
JOIN OUR PULSE COMMUNITY!
Our newsletter gives you access to a curated selection of the most important stories daily.
Welcome to the Pulse Community! We will now be sending you a daily newsletter on news, entertainment and more. Also join us across all of our other channels – we love to be connected!
Unblock notifications in browser settings.