The Nigerian Ports Authority (NPA) on Wednesday said 12 ships conveying petroleum products and other goods were expected at Lagos ports from March 15 to March 23.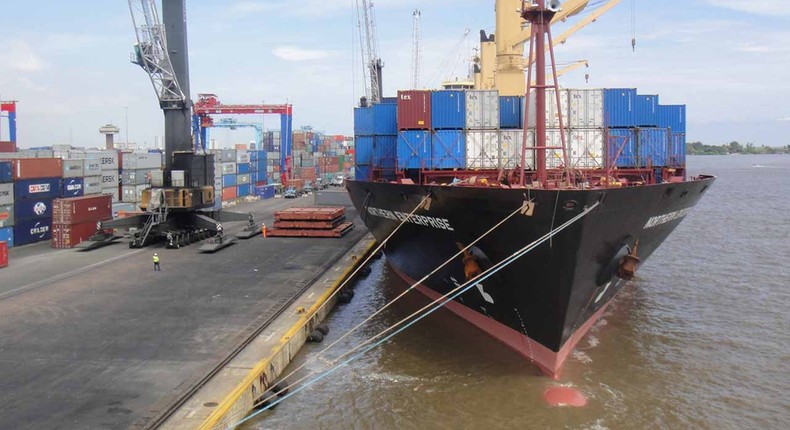 It listed the items on board as bulk sugar, frozen fish, general cargo, butane gas, bulk wheat, container and petrol.
The NPA also stated that 20 ships were already discharging general cargo, petrol, container, soya beans, bulk urea, bulk wheat, ethanol, bulk gypsum, sulphur, butane gas and frozen fish.
The authority disclosed that six ships at the port and were waiting to berth with bulk wheat, bulk urea, base oil, soya bean oil, automobile gasoline.
JOIN OUR PULSE COMMUNITY!
Get our Top Stories delivered to your inbox
Welcome to the Pulse Community! We will now be sending you a daily newsletter on news, entertainment and more. Also join us across all of our other channels – we love to be connected!
Unblock notifications in browser settings.