President-elect Bola Tinubu accepts invitation to commission major projects in Rivers State, amidst political tension within the PDP.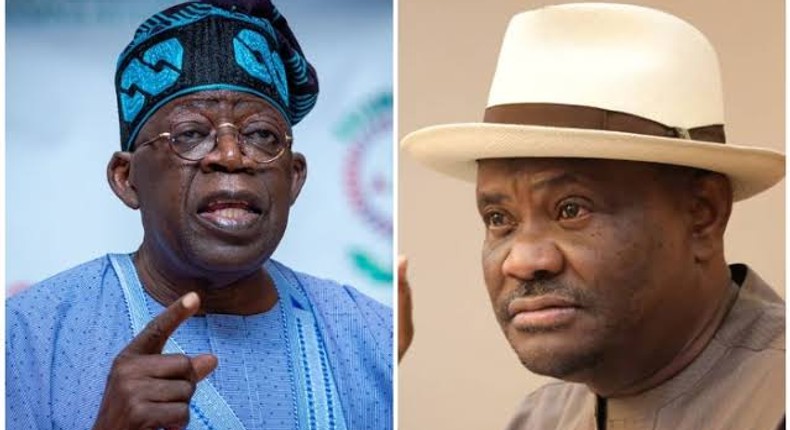 President-elect Bola Tinubu has confirmed his attendance at the invitation of Rivers State Governor Nyesom Wike to commission some major projects in the South-South state.
The highly anticipated inauguration of the "iconic" Rumuola-Rumuokwuta flyover and Magistrates Court building in Port Harcourt is scheduled for the 3rd and 4th of May, 2023.
Governor Wike, during an inspection tour of the Rumuola-Rumuokwuta flyover and Magistrates Court building in Port Harcourt on Wednesday, April 26, 2023, disclosed that the President-elect will pay a two-day visit to Rivers State next week.
This announcement was made amidst recent political tension within the People's Democratic Party (PDP), of which Governor Wike is a member.
Recall 2022/2023 PDP crisis
Wike and four other PDP governors, commonly referred to as the G5 governors, had called for the resignation of Iyorchia Ayu as the National Chairman.
Following the emergence of Atiku Abubakar as the PDP's presidential candidate, the aggrieved governors were believed to have worked against the interest of the party during the 2023 presidential election.
JOIN OUR PULSE COMMUNITY!
Our newsletter gives you access to a curated selection of the most important stories daily.
Welcome to the Pulse Community! We will now be sending you a daily newsletter on news, entertainment and more. Also join us across all of our other channels – we love to be connected!
Unblock notifications in browser settings.
What's your reaction?