Buhari charged the officer to always exhibit sensitivity while carrying out his duty.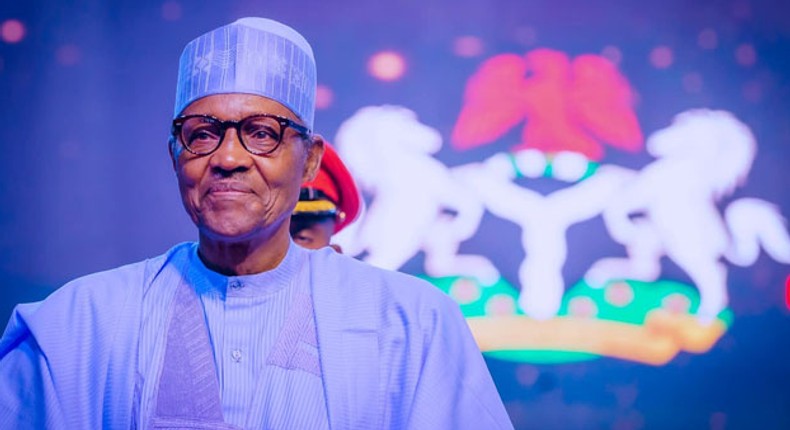 President Muhammadu Buhari has commended his Chief Personal Security Officer (CPSO) and other security officers and personnel on their excellent work towards ensuring his safety and that of his family.
Speaking at a short event on Wednesday in the State House, to decorate the CPSO, Aliyu Musa, with his new rank of Police Commissioner, Buhari said he was very impressed by the officer's "loyalty and for my personal security. Serving me is very difficult."
The president commended the Inspector General of Police, Usman Baba, for the "correctness" of his decision to elevate the erstwhile Deputy Commissioner of Police to the full rank of a Commissioner, saying, "I am very pleased with his record."
He charged the newly-promoted officer to always remember his training and to exhibit sensitivity while carrying out his duty in his new position.
The new Police Commissioner was decorated by the President, assisted by the IGP and his spouse, Maryam Ibrahim.
The event was witnessed by the Chief of Defence Staff, General Lucky Irabor, the family of the officer and some personal staff of the president.
In his remarks, the newly promoted officer thanked the president and the IGP for the promotion and assured the president of his total loyalty and full commitment to duty.
JOIN OUR PULSE COMMUNITY!
Our newsletter gives you access to a curated selection of the most important stories daily.
Welcome to the Pulse Community! We will now be sending you a daily newsletter on news, entertainment and more. Also join us across all of our other channels – we love to be connected!
Unblock notifications in browser settings.
What's your reaction?