The vice president prayed God to grant him long life and favour in all the great works he has been doing through the church for humanity and Nigeria.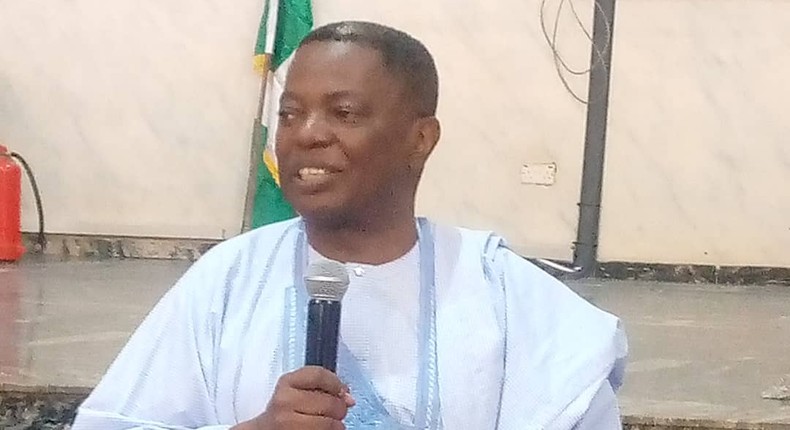 Vice President Yemi Osinbajo and other eminent Nigerians have showered encomium on Rev Dr Stephen Baba-Panya the President Evangelical Church Winning All (ECWA)
They described him as a man with unique and uncommon qualities which he had used to better the society.
They spoke during the 60th anniversary thanksgiving service of the ECWA President who is also the Vice President of Christian Association of Nigeria (CAN) on Saturday in Abuja.
The News Agency of Nigeria (NAN) reports that the celebration also marked his 30th marriage anniversary and 26 years in Ministry.
Osinbajo described the celebrator as a true servant of God ,nation builder and a friend to the downtrodden
Osinbajo who was represented by the Villa Chaplain Rev Seyi Malomo, said the ECWA President's promotion in life was worthy to emulate.
"It is with special honour I facilitate you and your family and the church on these unique celebrations.
"For your humble nature and lover of Christ, your elevations in life has not caused you to build higher walls but longer dining tables, and it is worth emulating," he said.
The vice president prayed God to grant him long life and favour in all the great works he has been doing through the church for humanity and Nigeria.
Also, Joseph Daramola, the Secretary General of CAN, who represented the association described him as a man of goodwill.
"He is calm, cool calculated, a gentle man,he is not a pushover in religious affairs
"His love for welfare of people and humanity cannot be underestimated.
"He has carefully carved his good name in serving God and Humanity; in the religious affairs of the country and world wide, his traits i will ask us Nigerians to emulate".
Rev William Okoye, Founder and General Overseer of All Christians Fellowship Mission, Abuja Nigeria thanked Rev Panya -Baba for his show of kindness, unity and love in the Christendom, describing him as a man of peace.
He commended him for keeping to God's words as God will keep to his words too.
Okoye encouraged him never to give up, in spite of challenges in winning more souls to Christ.
Also in his speech, the Esu Karu, in Nasarawa State, Pharm Luka Panya Baba also thanked God for giving him a such a wonderful brother .
He commended the ECWA President for enhancing religious activities in the family and community.
"He is a younger brother, religious leader and friend, he is a visionary, prayerful, dependable leader, I pray God keeps him in his vineyard ".
A U.S.- based clergy Rev Timothy Cowin, prayed the Grace of God never to departed from him as he remained in Christ too.
Cowin described the president as a child of Grace,he encouraged him not to look back in serving God but be focused
On his part, the celebrator, Rev Panya-Baba, said all he could say was thank the Lord, as only His Grace had kept him.
He said serving and knowing God, recognising Him as your dependable source, donations to charity, care for the downtrodden and the less privileges where his happiest activities in life.
Earlier in a sermon, Rev Silas Yako, who spoke on the topic "the secret of thanksgiving" urged Christians never to neglect thanking God for everything He has one.
According to him thanksgiving means forgetting not and appreciating what God has done.
He said God in turn multiplies each time any thanksgiving is done.
JOIN OUR PULSE COMMUNITY!
Our newsletter gives you access to a curated selection of the most important stories daily.
Welcome to the Pulse Community! We will now be sending you a daily newsletter on news, entertainment and more. Also join us across all of our other channels – we love to be connected!
Unblock notifications in browser settings.
What's your reaction?