The coalition emphasised the need to ensure that Christians have adequate representation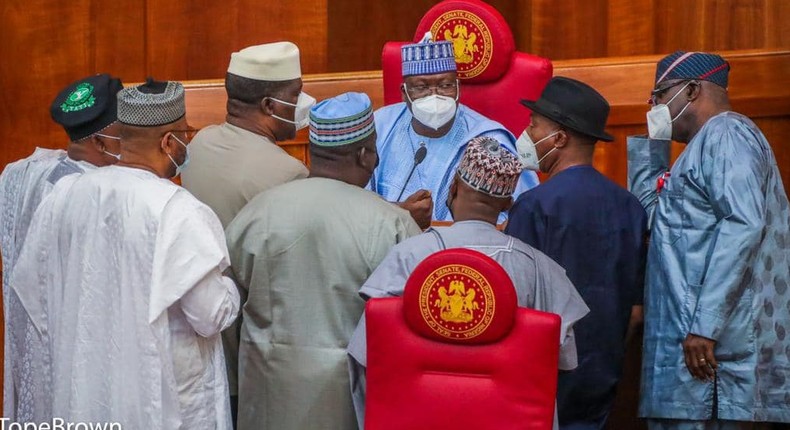 More voices are calling for the position of Speaker of the 10th House of Representatives to be given to the South.
The Progressive Parliamentary Support Alliance (PPSA), a coalition of Civil Society Organisations, has joined the chorus, demanding that the position of Deputy Speaker be zoned to a Christian lawmaker from the South-South region.
The Coalition made its position clear in a statement signed by its Chairman, Bala Mohammed, and Secretary, Boboye Akinrefon. The group urged President-elect, Asiwaju Bola Ahmed Tinubu, to cede the position of Deputy Speaker in the 10th Assembly to a Christian from the South-South geo-political zone.
The PPSA argues that such a move would balance religion, equity, and justice, in keeping with the federal character principle. The coalition emphasised the need to ensure that Christians have adequate representation in the leadership of the 10th Green Chamber, arguing that there are capable hands in the South-South region who can handle the position.
The group clarified that it is not opposed to the idea of a Muslim Speaker in the 10th Assembly, but it believes that religious balance should be applied, especially among the two Principal Officers, the Speaker and Deputy Speaker.
The PPSA noted that Nigerians and the Christian community accepted the Muslim-Muslim joint ticket in the 9th Assembly in good faith. However, the group stressed that it is crucial to reflect religious balancing in the Parliament.
The PPSA identified the incumbent Deputy Chairman, House Committee on Power in the 9th Assembly, Honourable Reverend Francis Waive, as the man fit for the job. Waive, who represents Ughelli North, South Udu Federal Constituency of Delta State, has already shown interest in the position of Deputy Speaker of the 10th Assembly.
JOIN OUR PULSE COMMUNITY!
Our newsletter gives you access to a curated selection of the most important stories daily.
Welcome to the Pulse Community! We will now be sending you a daily newsletter on news, entertainment and more. Also join us across all of our other channels – we love to be connected!
Unblock notifications in browser settings.
What's your reaction?