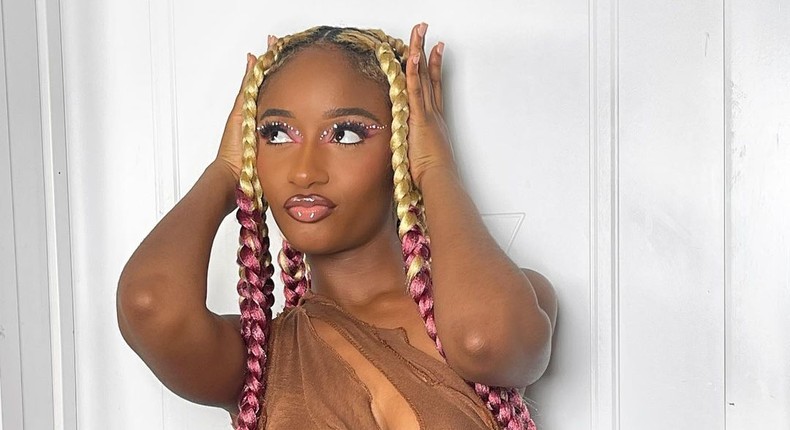 The young Nigerian singer-songwriter who has been taking the music industry by storm, Ayra Starr, has revealed that her mathematics teacher predicted her future in music when she was just 14 years old.
She shared this on the latest episode of 'Afrobeats Intelligence' with Joey Akan, where she said the teacher, who was a Muslim, saw something special in the singer's inquisitive nature and love for music.
According to Ayra Starr, the teacher inspired her to join the choir and learn how to sing more. He urged her to make videos online and post them, and he specifically told her she would be signed to Mavin, which she's currently signed to.
In her words, "I have a teacher that literally inspired me. He said I was going to be signed to Mavin. Its crazy. I was 14 then and he said, 'Mavin is going to sign you. Start making videos.' He would just inspire me. He was even Muslim but he would tell me to go to church and join the choir. He was my Maths teacher."
She also touched on how she grew up. The singer recounted attending a deeper life school despite not being from a religious family. She spoke about several occasions where her inquisitive nature got her into trouble.
She mentioned specific occasions where she argued that God never instructed women not to wear trousers, and she was reprimanded for it. Starr also shared details of a time when she polished her nails pink and all the tackers berated her for it.
Despite being frequently beaten at her christian school for asking too many questions, the Mavin signee continued to pursue her passions, writing songs and performing at school events.
In December 2019, Ayra Starr made her Instagram debut by posting her first original song after covering several tracks by popular artists. This caught the attention of Don Jazzy, a record executive, who signed her to Mavin Records.
The release of her eponymous debut EP in early 2021 propelled Ayra Starr to mainstream success. The EP featured the hit track 'Away,' which spent two consecutive weeks at number four on Nigeria's TurnTable Top 50 chart. The song also peaked at number 17 on the Billboard Top Trending Global chart.
Her success with Away paved the way for the release of her first full-length mixtape, titled '19 & Dangerous,' in 2021. With her unique sound and impressive vocal abilities, Ayra Starr has quickly become a rising star in the Nigerian music industry, and her talent shows no signs of slowing down.
What's your reaction?